Local Business Helping Students Get Connected
April 23, 2020
Cornwall Ontario – As students made their way back to class two weeks ago, families with young ones were tasked with finding laptops and tablets to help facilitate their child's education.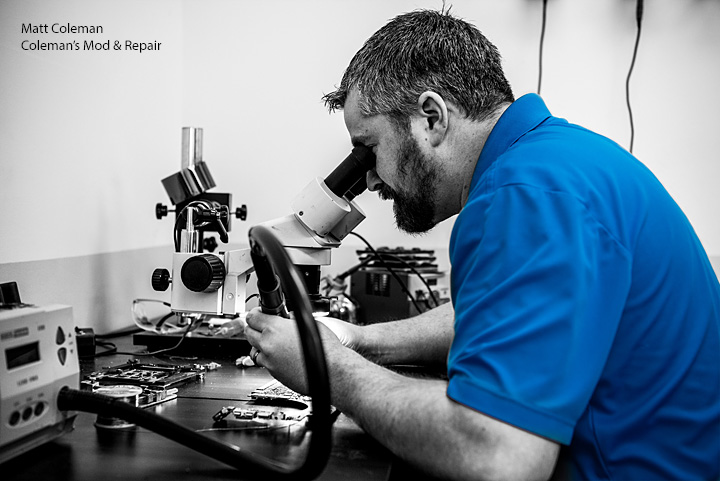 Under normal circumstances this could present challenges for several families. There are only so many devices to go around in any household. Luckily, for residents of Cornwall and area, Coleman's Mod and Repair has been working with families to refurbish their older devices. Matt Coleman, owner at Coleman's Mod and Repair, has also been selling refurbished iPads and Samsung tablets to help families in need, who aren't able to purchase a brand new iPad or laptop at full pop.
"As a locally owned business we are grateful to still be open during these tough times", said Matt Coleman. "We're happy to help out our community in any way that we can."
The locally owned technology repair shop initially saw a decline in traffic at his business when the COVID-19 pandemic began. Business progressively increased though, when students went back to class electronically. Mr. Coleman said the clientele has primarily been families looking for an economical solution to their child's technology needs.
Coleman's Mod and Repair shop is open for curbside service during regular business hours. All devices are sanitized on their way into the shop, sanitized again following repair, and placed in a tied bag for pickup to prevent contamination.
The technology repair shop has also introduced an online shop for those looking for devices and accessories. Free delivery is offered within Cornwall on all purchases.
Coleman's Mod and Repair shop can be found in downtown Cornwall at 115 Pitt St. They can be reached by phone at (613) 662-3905 or online at:

We summarize the latest news about the impacts of COVID-19 on Cornwall businesses on a daily basis. Click on the following link to view: