Longtime Cornwall Business Re-Opens After Devastating Fire
December 3, 2018
Cornwall Ontario – Like a Phoenix rising from the ashes, Cornwall's Poirier Furniture is back.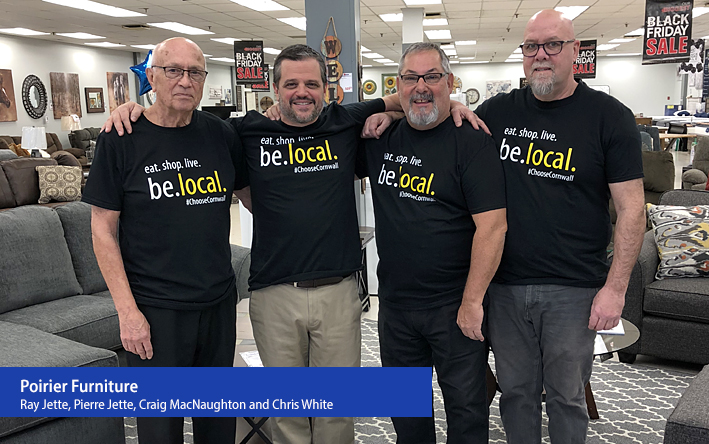 The longtime furniture store in the Seaway City's Le Village district was the scene of a devastating fire this summer, which left the Montreal Road property a smoldering mess. But despite the fire, Poirier Furniture's commitment to the city and its customers was never in question. Poirier Furniture has opened in a temporary location at 1400 Vincent Massey Drive.
"Cornwall is our home and always will be," said store owner Raymond Jette. "We are a one-stop shop for all your home needs."
The Jettes purchased the Poirier Furniture brand in 1977 from the Poirier family, and in the 41 years since have built a popular furniture and appliance store that Cornwall residents have come to know and trust. The store got its original start way back in 1935.
"We're very much a family business," said Jette. "We provide in-house financing by way of our knowledgeable non-commissioned staff and we're very much focused on the needs of our customers."
Nine employees work at Poirier Furniture, and business has been strong despite the fire, with crowds of people checking out the new 8,000 square foot property on Vincent Massey Drive. From bedroom furniture and mattresses to the latest in living room furniture and decor, the store certainly has whatever you are looking for.
Poirier Furniture is open  at 1400 Vincent Massey Drive from Monday to Thursday from 9 a.m. to 6 p.m., Friday from 9 a.m. to 9 p.m. and Saturday from 9 a.m. to 5 p.m. You can connect with them online: