Love Yoga is Loving its New Larger Studio
August 1, 2019
Cornwall Ontario – Love Yoga? If so, you will love the new space for Love Yoga Creative Movement Studio on Water Street.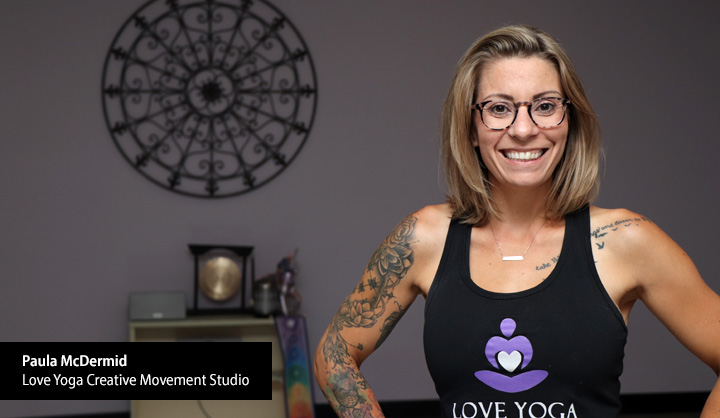 Located at the corner of Water Street and Adolphus, the new 3000 sq.ft. studio remains in the downtown, but offers a larger space, on the main floor, with ample free parking for clients.
"The new space is bright and airy and the clients love it," says Paula McDermid, owner of Love Yoga. "From the moment you step through our doors, you feel welcomed, calm and ready to dedicate this time to yourself."
Ms. McDermid started Love Yoga several years ago as a path to a more authentic life. Her intention was to build an urban temple for yogis to gather and build community around a sacred practice. Since then she has built a strong following and along the way gathered other dedicated, like-minded teachers to serve this vision.
Love Yoga's mission is to make the practice and benefits of yoga easy, affordable, and accessible to anyone who wishes to practice. Classes focus on cultivating a deep connection between body, mind, and breath and come in a wide range of options including yoga for athletes, hot stretch, fit yoga, group mediation, warm yin and classes specifically geared to beginners.
"Our classes are designed to encourage and motivate you every step of the way," says Ms. McDermid. "With individualized attention and feedback, our clients see improvement and results in body and mind."
Love Yoga Creative Movement Studio is located at 237 Water Street East and can be reached at 613-363-2006. You can also find them online at: