Modern Moving Hits the Road Running
May 28, 2019
Cornwall Ontario – Sit back, put your feet up and leave the work to Modern Moving.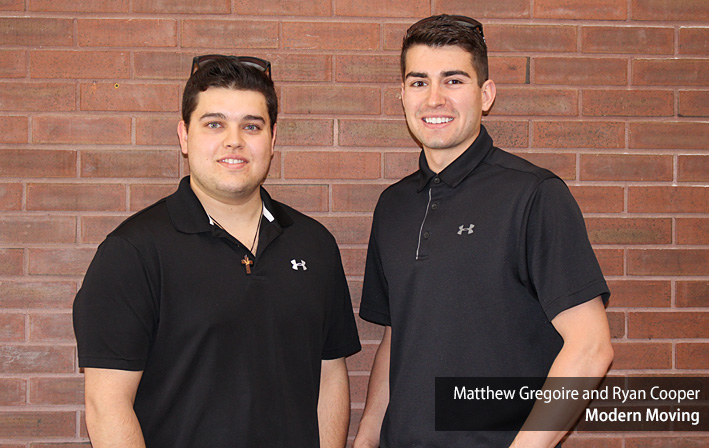 Buying a new home or new business space can be incredibly exciting. Making the move itself… not so much. Local business partners Ryan Cooper and Matthew Gregoire came to this harsh realization after purchasing their first homes themselves. After sharing their troubling experiences with each other, the two decided to open Modern Moving, a full-service moving solution now operating in Cornwall and area.
"As homeowners ourselves, we noticed there was a great need for this type of service in the Cornwall area," says co-owner Matthew Gregoire. "We feel there's an opportunity to provide professional services at competitive rates to the residents of our hometown."
No job is too small or large for the new moving company. Modern Moving's services include packing, loading, moving and unloading for both residential and commercial clients. If you're storing your belongings between moves, they'll help with that too.
"We're hoping to take the stress off of our customers and ensure that their transition goes as smoothly as possible," says co-owner, Ryan Cooper. "We realize that moving can be very stressful."
With the residential home buying season currently in full swing, Modern Moving is almost fully booked for the month of June but still have a few dates available. To accommodate the demand for their service, Gregoire and Cooper are looking to add to their existing staff of ten. Those interested in employment can contact the company for more details.
Contact Modern Moving to manage your next move. They can be reached 24 hours per day, 7 days per week, 365 days of the year by phone at (613) 330-8077 or online at: