Neatfreak Group Expanding Operations in Cornwall
July 28, 2020
Cornwall Ontario – The Neatfreak Group is growing its workforce in Cornwall and is currently recruiting for warehouse workers.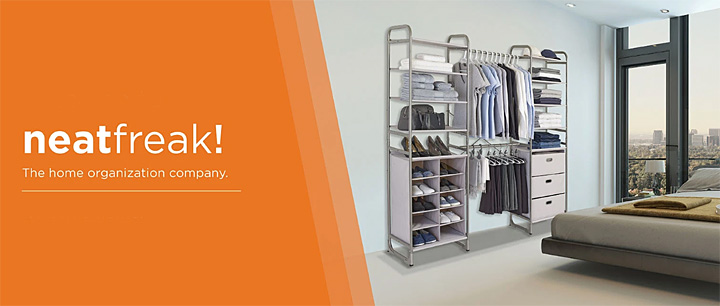 Neatfreak Group is a manufacturer of home organizational products, such as closet organizers, laundry room storage units, garment racks, hangars and more. Neatfreak products are distributed globally and sold online and through many of the world's largest retailers, including Walmart, Canadian Tire, Home Hardware, Home Depot, and many others.
"For over 30 years Neatfreak! has designed, manufactured and distributed innovative home organization products to retailers in Canada, the US, and around the world," says Mark Finstad, Director of North American Operations. "Cornwall is an important part of our supply chain operations and we need to grow our team to meet growing demand from our customers."
The Neatfreak Group established its 60,000 sq.ft. distribution centre in Cornwall in 2019 and is located at 1800 Vincent Massey Drive. The privately owned Canadian-based company also maintains a head office in Mississauga, Ontario with a second warehouse in Massena, NY.
Current employment opportunities can be found on the ChooseCornwall.ca Job Board.
Neatfreak! products can be purchased directly from the company's website, which also includes blogs and videos on home organizing and decorating tips: