New Flower Subscription Business Blooms in Cornwall
December 2, 2019
Cornwall Ontario  – A Cornwall entrepreneur is bringing joy to the community, one bouquet at a time.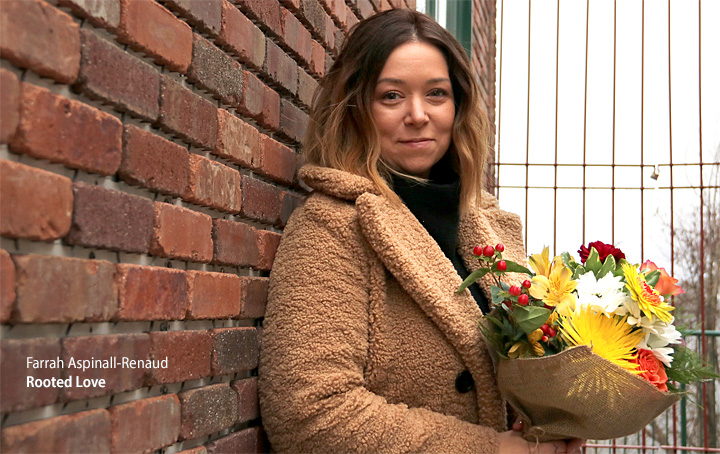 Farrah Aspinall-Renaud's love of flowers has bloomed into a thriving new enterprise that makes it easier than ever for people to stop and smell the roses.
Rooted Love is a new flower subscription service where customers can sign up to receive unique bouquets of fresh blooms on a bi-weekly, monthly or seasonal basis. The service extends throughout Cornwall and most of SDG Counties, with subscriptions starting for as little as $35 per month.
Mrs. Aspinall-Renaud didn't have to look far for inspiration for her new venture.
"I wanted to enjoy flowers but I couldn't find a way to subscribe to have them show up to me every month," she recalls. "After about a year I just decided I'm going to do it."
The Rooted Love orders are supplied by two local flower shops, Blooms in Cornwall and The Village Green in Ingleside, and they can last up to two weeks with proper care.
The goal of the business is really simple – to help brighten people's days with flowers. And it's catching on. A growing number of residents and businesses are subscribing and using the service to bring joy to family, friends and loved ones.
"It's more of an experience (to receive flowers this way)," Mrs. Aspinall-Renaud said. "Every single bouquet is different. You'll never receive the same thing twice."
Ship, Shop & Flower Bar Event
In addition to building the business, Mrs. Aspinall-Renaud is focused on building interest in floral design throughout the community. One way she is doing this is by hosting special events such as the Sip, Shop & Flower Bar Event set for Wednesday, December 4th from 6 pm to 9 pm at the Benson Centre.
As the name suggests, visitors will be able to sip on some fancy non-alcoholic beverages and shop some unique Cornwall artisan products from vendors like Bath Intentions, Love and Lee Bridal, Chalk & Awe Handlettering, Havenside Design and Peek A Boo Cornwall. Along with the sipping and shopping, visitors can visit a flower bar and design their very own Rooted Love bouquet. There will also be a flower crown selfie station to keep everyone entertained.
"It's going to be a fun evening filled with laughter, selfies, sipping, shopping and lots of flowers!," said Mrs. Aspinall-Renaud.
Additional Info
Orders for Rooted Love are done online and can be placed at any time.
For more information on Rooted Love, please visit: