New Intake for Rural Economic Development Program
September 21, 2020
Cornwall Ontario – The Ontario government is committing nearly $1 million in cost-share funding to a new targeted intake of the Rural Economic Development program (RED).  The funding will help rural communities diversify their economies, retain skilled workers and create jobs.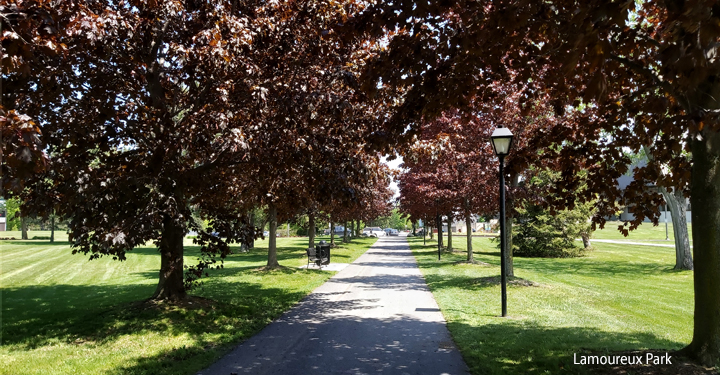 "This funding will focus on diversifying regional economies and improving the competitiveness of rural businesses across the province," said Ernie Hardeman, Minister of Agriculture, Food and Rural Affairs,. "Due to the COVID-19 crisis many people are struggling, and this funding will support job creation and investment to help lift up individuals, families and businesses."
The intake is directed at not-for-profit organizations with a mandate towards regional economic development and eligible projects would be eligible for up to 70 per cent of total costs to a maximum of $75,000 in provincial funding. Minister Hardeman also announced more than $3 million in funding cost-shared with applicants to be invested in 65 projects through a previous RED intake.
This funding will support economic development efforts such as:
Capital improvements to enhance an uptown arts and cultural hub to increase tourism;
Implementing new and accessible streetscaping to develop a more inviting downtown;
Waterfront development to expand and revitalize local trails.
Quick Facts
Applications will be accepted from September 21 – October 9, 2020.
All costs must be incurred on or before March 31, 2021. Projects will not be extended beyond that date.
Projects need to meet the following criteria:

benefit rural Ontario
have tangible outcomes
reach beyond one county, region, or district
If you are an eligible applicant (non-profit organization with a regional economic development mandate with a project that will benefit rural Ontario) or partnering with an eligible applicant, you may request an application form from the OMAFRA contact centre at 1-877-424-1300.
The next regular intake of the RED program is scheduled to open in December 2020.
Additional Resources