New Training Program to Introduce Skilled Trades
April 9, 2021
Cornwall Ontario – New funding from the Ontario government will help 30 job seekers in Cornwall and the region prepare for good jobs in the skilled trades sector.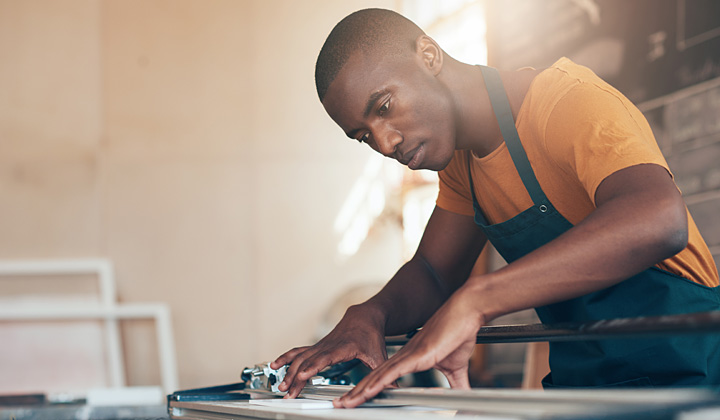 The Introduction to Skilled Trades program is a 12-week training program being run from March 1, 2021 to February 28, 2022.
It will introduce a variety of skilled trades to 30 participants (3 cohorts of 10 participants) to eventually register them as apprentices. This training program will include two weeks of sector-focused recruitment; two weeks of sector-focused pre-employment services; three weeks of essential and technical skills training and five weeks of employment services. All participants will receive retention and advancement services and ongoing case management until the conclusion of the initiative.
"This project is good news for people and businesses in Stormont-Dundas-South Glengarry," said Jim McDonell, MPP for Stormont-Dundas-South Glengarry. "This funding helps employers to train the skilled workers they need for their business and create job opportunities for people from the region. Everybody wins."
The SkillsAdvance Ontario project will be coordinated by the Cornwall-based Eastern Ontario Training Board.
"Training and retraining programs are an essential part of our economic recovery efforts," said Monte McNaughton, Minister of Labour, Training and Skills Development. "With the right training, job seekers and laid-off workers have a shot at landing good jobs. Supporting innovative training projects in communities across the province is part of our plan to help people recover from the impacts of COVID-19 and develop the in-demand skills needed for the future."
Ontario's 2021 Budget includes measures to help workers and families recover from COVID-19 by investing an additional $614.3 million during 2020–21 and 2021–22 for employment and training supports, and proposing the new Ontario Jobs Training Tax Credit, a one-time credit that would provide up to $2,000 for workers who enroll in an eligible course or training program in 2021.
Quick Facts
Ontario is supporting the SkillsAdvance Ontario project Introduction to Skilled Trades with $254,779 over one year.
There are approximately 50 active SkillsAdvance Ontario projects across Ontario, dedicated to sector-specifc training for jobs in the hospitality and tourism; hospitality and food; steel; mining; construction; manufacturing; warehousing; transportation; healthcare; social assistance; PSW; early childhood education; agriculture, forestry, fishing and hunting; arboriculture; landscape and horticulture; cannabis; financial services; and accessible digital media transportation sectors.
The Employment Ontario network includes more than 300 partner organizations across Ontario that offer a range of free services and supports that help businesses find workers and connect jobseekers to training and job opportunities.
About the Eastern Ontario Training Board
The Eastern Ontario Training Board (EOTB) was established to play a leading role in labour force development. It undertakes a number of projects throughout the year, and publishes the TOP report on local labour force issues. More info can be found online: