New Zoning By-law in Full Effect
February 25, 2022
Cornwall Ontario – Cornwall's new Zoning By-law will help guide development in the city for years to come.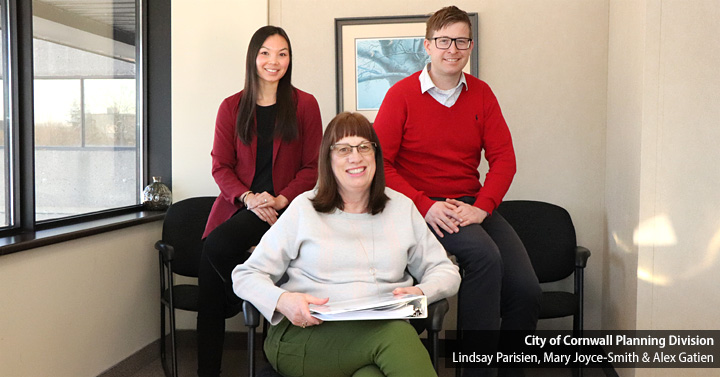 The new Comprehensive Zoning By-law was approved by City Council earlier this year following a significant review process that included various forms of public consultation and engagement.
"The Zoning By-law is a critical tool in the future planning and development of our city," said Mayor Glen Grant. "Along with our recently updated Official Plan, the new Zoning By-law ensures that our planning requirements are contemporary, more user-friendly and in line with best practices from across the province."
The Zoning By-law implements the policies of the City's Official Plan (2018). It translates the land use planning objectives and policies of the Official Plan into detailed standards for how a property may be developed. This includes everything from the types of uses, buildings, and structures that are permitted on a property to lot sizes, lot coverage, building heights, setbacks from streets, lot lines and parking and landscaping requirements.
"The new Zoning By-law incorporates modern planning principles and land-use guidelines using language that land owners and developers can understand," said Mary Joyce-Smith, Manager of Planning. "Planning staff can also provide direct assistance to those contemplating development projects."
The  Zoning By-law has 26 different zones organized by land-use types (such as residential, commercial, employment, open space) with each one having its own permitted uses, standards and provisions.
The Zoning By-Law can be viewed and downloaded in its entirety or by zone on the City website. An interactive zoning map is also available to easily determine the current zoning for properties in Cornwall.
Additional Resources
About the Planning Division
The Planning Division of the City of Cornwall is the administrative arm of local government whose function is to recommend the form of future development in Cornwall, and to make recommendations to Council on private development applications. The City has full residential subdivision approval and is designated as the one window approval authority by the provincial government.
For additional information, please visit the City's website:
Categorised in: Business, Community, Environment, General, News