Newcomer Service Centre Establishes in Cornwall
July 16, 2020
Cornwall Ontario – To help newcomers access the services and programs they require to successfully settle in Cornwall, a centrally-located Newcomer Service Centre has been established at 55 Water Street West.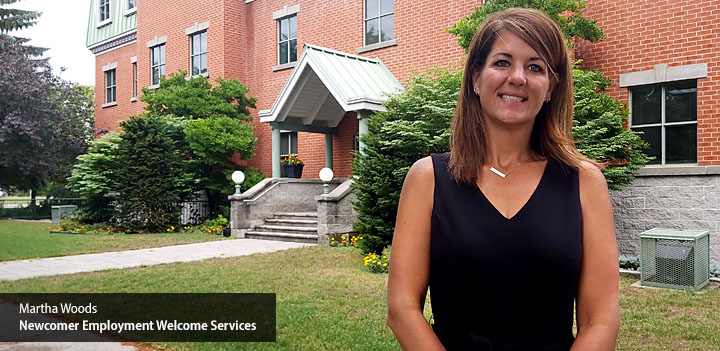 The Newcomer Employment Welcome Services program (NEWS), will operate six days a week on a day and evening schedule and  is armed with all the necessary tools to ensure newcomers
are supported.
The new centre will be run by the Eastern Ontario Training Board (EOTB) and is made possible via a $1,157,575 grant from Immigration, Refugees and Citizenship Canada (IRCC). NEWS has been established to support local efforts to attract, employ, integrate, settle and retain immigrants in Cornwall, the United Counties of Stormont, Dundas and Glengarry and Prescott and Russell.
"A key part of growing our population in Cornwall and area is by attracting new Canadians to our region to start businesses and contribute to our economy", said MP Eric Duncan. "This initiative will not only help promote our good quality of life and affordability compared to larger cities, but it will ensure that newcomers will be successful in settling into our community, obtaining employments, and contributing to our success."
EOTB, in partnership with Conseil scolaire de district catholique de l'Est ontarien, Job Zone d'emploi, Social Development Council, Local Immigration Partnership (LIP) and Réseau de soutien à l'immigration francophone, will provide services that focus on eliminating barriers and challenges to newcomers employment and integration needs. Activities include:
employment related services
needs assessment and referrals
information and orientation sessions
language services
employment and support services.
Workplace language and cultural sensitivity training is also provided.
"We believe integrating newcomers into the labour market is one of the most important retention strategies we can employ to strengthen the local labour force," said Martha Woods, EOTB Executive Director. "This will also benefit our region and Canada by becoming an inclusive, diverse and productive centre."
The Centre is located at 55 Water Street West and can be reached at 613-935-5552.
Related Articles
About the Eastern Ontario Training Board
The Eastern Ontario Training Board (EOTB) was established to play a leading role in labour force development. It undertakes a number of projects throughout the year, and publishes the TOP report on local labour force issues. More info can be found online: