Olymel to Increase Production at Cornwall Plant
February 13, 2020
Cornwall Ontario – One of Ontario's largest food processors is set to grow again.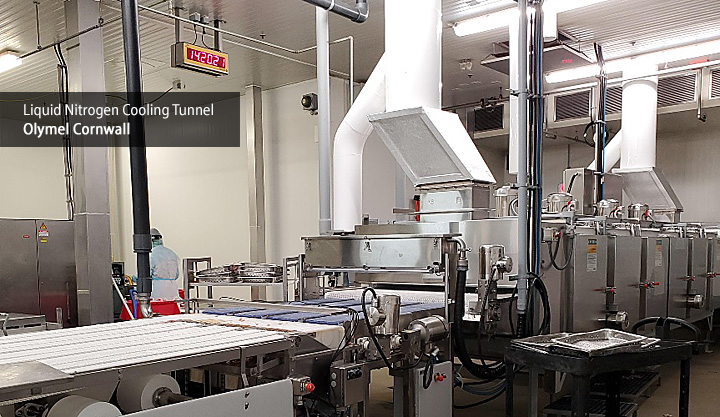 Olymel is set to add over 100 jobs at its state-of-the-art bacon production facility in the Cornwall Business Park.
"Demand for our products continue to grow, and over the next 6 months we will need to expand our team to meet that demand," says Heather Jiujias, Human Resources Manager for Olymel. "We will have positions for both skilled trades and general production."
Olymel will be seeking to fill 80 full-time and 20 part-time production positions, along with several management and technical positions and industrial electricians, millwrights and environmental technicians. The company also typically hires 85 students to support summer production.
Job Postings
Job postings can be viewed on the ChooseCornwall.ca Job Board. A Job Fair is also being held Tuesday, February 25 from 11:00 am to 3:00pm at Job Zone d'emploi on Pitt Street.
New Technology
Olymel has also made a number of investments in technology and production systems at the Cornwall plant, which produces multiple kinds of bacon, including regular, hickory and low sodium.  Olymel offers both fresh sliced bacon as well as pre-cooked bacon products for a variety of markets, including general consumer retail and hotel/restaurant/institution.
A new liquid nitrogen cooling tunnel has replaced the original CO2 cooling tunnel, helping to reduce carbon footprints to help environment and pollution control. More importantly, the new technology improves the process for cooling cooked bacon. This allows Olymel to meet highest food quality standards and results in faster than minimum timelines stipulated by regulatory bodies such as the CFIA and SQF.
Olymel has also installed high definition vision system for automatic bacon sorting, increasing production and enhancing quality. The project was fully designed and implemented by the Olymel Cornwall Team.
Finally new slicers are set to be installed this year which will increase production by 25%.
"Olymel's vision is to constantly upgrade equipment and adapt the newest technology to help improve quality and production," says Ms. Jiujias.
About Olymel
Olymel is Canada's leader in the production, processing and distribution of pork and poultry meats. The company has made feeding the world its mission, which it pursues passionately with products of impeccable quality. The company employs over 11,500 persons and has production and processing facilities in Quebec, Ontario, Alberta, New Brunswick and Saskatchewan. Olymel exports nearly a third of its total sales. Its annual sales are on the order of $3.5 billion. The company markets its products mainly under the Olymel, Lafleur and Flamingo brands.  In 2018, Pinty's Delicious Foods as well as Triomphe Foods and its brands including Tour Eiffel, Nostrano and Mother Hen.
For more information about the company, visit: www.olymel.ca