Online Open House To Review Zoning By-law
May 13, 2020
Cornwall, Ontario – Residents and business owners looking to offer input into the City's Zoning By-law will now have the chance due to new online presentation and survey.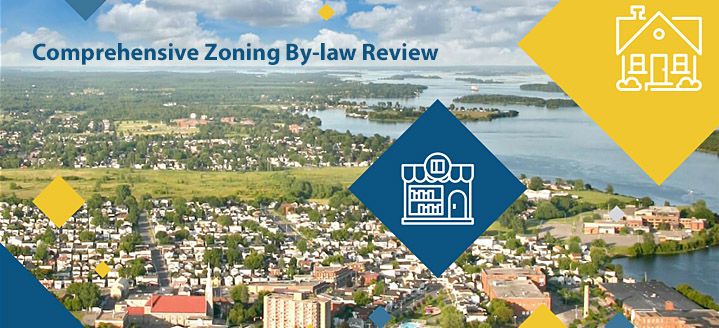 The City's Planning Department will be holding their first online open house to allow people to learn more about the review process, how zoning affects residential and commercial property, and how residents and business owners can provide input using the online survey.
Online Open House – Zoning Bylaw
Tuesday, May 19, 2020: Video presentation of the discussion paper, display boards, and online survey will be made available
Sunday, May 31, 2020: Online survey closes at 11:59 p.m.
Friday, June 12, 2020: An "As We Heard It" summary of the survey responses to be made available
"We are excited to shift our Zoning By-law Review Open House online as a way of continuing our public engagement efforts ," says Mary Joyce-Smith, Division Manager of Planning.  "This is an important review process and we want to ensure resident and business property owners have the opportunity to contribute to the discussion."
The Zoning By-law divides the municipality into different land use zones (eg residential, commercial and industrial) and specifies the permitted uses and required standards in each zone.  This review process will result in a new Zoning By-law stipulating how land may be used, where buildings and other structures may be located, the types of buildings permitted and how they may be used, as well as lot sizes and dimensions, parking requirements, building heights and setbacks from the street.
The Draft Discussion Paper is now available online to review in advance of the online open house.
For additional information on the Zoning By-law Review process, please visit the City's website or contact planning [at] cornwall.ca.