Ontario Adds Job Creation to Francophone Community Grants
June 27, 2019
Cornwall Ontario  — Ontario has infused the Francophone Community Grants Program with $1 million in funding, and is inviting francophone organizations and small businesses to submit applications for projects to help strengthen the sustainability of French-speaking communities.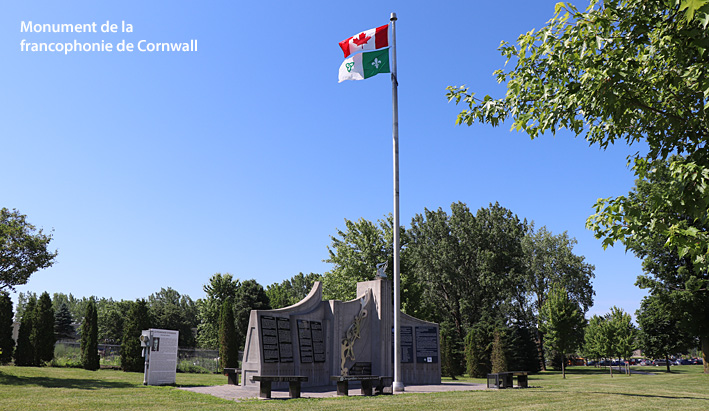 "This investment builds on our government's commitment to improving front-line services for francophones and is part of our plan to support and leverage the economic strengths of Ontario's Francophonie in order to create and protect jobs," said Caroline Mulroney, Minister of Francophone Affairs. "By investing in community, cultural and business projects, the program will help strengthen the vitality of francophone communities across Ontario."
Based on the feedback received from Francophone organizations, businesses and ministry partners in roundtables and meetings held across the province, the government has added an economic development and job creation component to the program. This new stream will help francophone entrepreneurs and businesses improve front-line services and better serve their French-speaking clients and partners. To make Ontario open for business and open for jobs, the program will also help train and retain skilled bilingual workers.
In addition, the program continues to invest in local cultural and community initiatives, demonstrating the government's ongoing support for the Francophone non-profit sector, as well as Ontario's commitment to protecting and promoting the French language and culture.
The submission period will close on August 19, 2019, and projects must occur between November 1, 2019 and April 30, 2020. Online information sessions will be held from late June to mid-July.
Program at a Glance
The Francophone Community Grants Program is an application-based grant program. The Program has two funding streams: a cultural and community stream open to not-for-profit organizations, and an economic development stream open to businesses serving the French-speaking community. These entrepreneurs and businesses either:
operate in a francophone community
offer products/services to a francophone market in Ontario
present a realistic business expansion plan supported by market data to start operating in or providing products/services to a francophone market in Ontario
partner with a regional, national or international organization to bring products and services to Ontario with an aim to increase their offering to the French-speaking market.
Community and Culture

Grants up to $25,000 to increase collaboration among service providers to enhance services to Ontario's francophone communities. Strengthen the capacity of francophone organizations in Ontario and foster understanding of Ontario's Francophonie.

Eligibility

­Incorporated not-for-profit organizations based in Ontario
Operating continuously for a minimum of 2 years
Annual operating budget of a minimum of $50,000

Economic Development

Grants between $25,000 and $50,000 to strengthen the capacity of organizations to improve the supply of products and services to Ontario's French-speaking markets. Enable entrepreneurs and businesses to better identify and recruit francophone workers in the community.

Eligibility

Registered or incorporated for-profit organizations based in and offering products/services in Ontario
Minimum of 3 employees
Operating continuously for a minimum of 2 years
Annual gross revenues between $100,000 and $750,000
More info can be found online on the Grants Ontario portal: