Ontario Funds New Affordable Housing Units
March 18, 2022
Cornwall Ontario – The Ontario government is providing $3,838,775 to help build/support 16 housing units in City of Cornwall to support people with affordable housing and accessibility needs.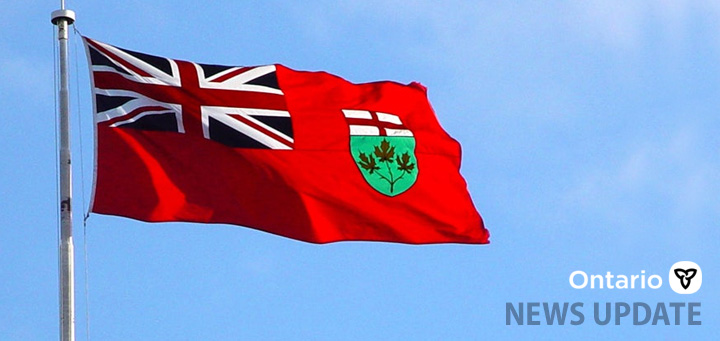 "Our government's Social Services Relief Fund is providing immediate housing and homelessness relief in communities across Ontario," said Steve Clark, Minister of Municipal Affairs and Housing. "Supporting innovative solutions like these new accessible housing units in Cornwall is critical as we work to keep our most vulnerable safe and housed, both during the pandemic and into the future."
Located on the west side of Pitt St North, just south of the Highway 401 overpass, the total development will contain six buildings. Each building will contain up to eight, two-bedroom stacked townhouses, of which approximately 20 percent will be accessible. All units will be constructed with energy efficiencies in mind.
"Affordable and accessible housing is needed to ensure quality of life for local residents, and this project will go a long way in addressing this necessity," said Jim McDonell, MPP for Stormont-Dundas-South Glengarry.
Residents will be close to amenities such as public transportation, schools, parks, grocery stores, pharmacies and employment opportunities.
"The announcement of financial support from Minister Steve Clark and the Provincial Government is very welcome news for Cornwall and Stormont Dundas and Glengarry counties," said City of Cornwall Mayor Glen Grant. "The Mayor's Affordable Housing Task Force has identified the many needs in housing and this announcement will help to fill some of the void in our housing needs."
As highlighted in Ontario's Action Plan: Protewcting People's Health and Our Economy, today's announcement is part of the province's Social Services Relief Fund, which has provided over $1 billion of support throughout the COVID-19 pandemic, to help municipalities and Indigenous program partners create longer-term housing solutions and help vulnerable Ontarians, including those who are homeless or at risk of homelessness.
"Quality affordable housing solutions are essential to help create a stable foundation for generations to come," said Mellissa Morgan, Cornwall SDG Human Services Administrator. "Addressing the lack of affordable housing supply requires a long-term strategy, which includes continued critical funding commitments such as this."
ADDITIONAL RESOURCES