Ontario Injects Another $90 Million into Skills Development Fund
October 24, 2022
Cornwall Ontario – The Ontario government is investing an additional $90 million in the Skills Development Fund (SDF).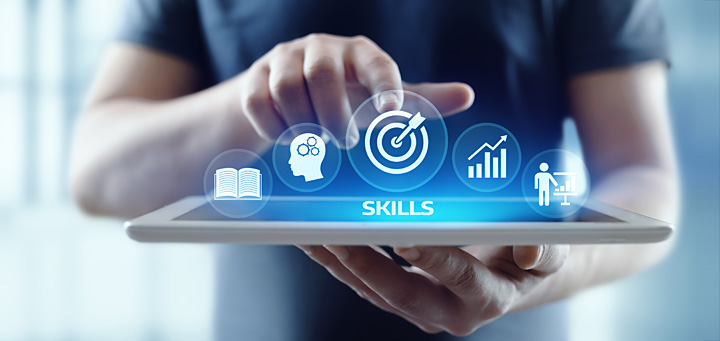 The Skills Development Fund (SDF) supports innovative training projects that upskill workers and jobseekers, preparing them for meaningful careers in their communities.
"Ontario is a place where hard work pays off and big dreams come true," said Monte McNaughton, Minister of Labour, Immigration, Training and Skills Development. "As we continue to combat the largest labour shortage in a generation, I am calling on Ontario's employers to help us deliver programs that lift people up and give them the tools they need to earn bigger paycheques and lead purpose-driven lives."
Over 370,000 jobs are going unfilled across the province, costing billions in lost productivity. To address this, the Skills Development Fund supports ground-breaking programs that connect jobseekers with the skills and training they need to find well-paying careers close to home. The previous two rounds of funding delivered 388 training projects, helping more than 393,000 people take the next step in their careers in in-demand industries.
Jobs in Cornwall
There are an estimated 500+ available jobs in Cornwall at the current time. Current employment opportunities can be found on the Choose Cornwall Job Board.
Third Funding Round
During the upcoming third funding round, the province will also prioritize applications for projects preparing workers for careers in in-demand sectors such as the skilled trades, healthcare, technology and manufacturing.
SDF Training Programs will be open to anyone who is unemployed or underemployed, and will prioritize programs helping people with prior involvement in the criminal justice system, at-risk youth, people with disabilities, Indigenous people, Ukrainian newcomers, and others facing barriers to employment.
Quick Facts
Funding applications will be accepted starting September 29, 2022, and will close January 31, 2023. Interested organizations can apply through Transfer Payment Ontario.
Organizations eligible for funding include employment service and training providers, labour, community, business and industry organizations, municipalities, hospitals, Indigenous Band offices, Indigenous skills and employment training agreement holders, and service system managers. For a full list of SDF Round 3 eligible primary applicants, please refer to section 3.1 in the SDF Round 3 Application Guide.
To support longer-term funding and cut red tape for applicants, multi-year proposals will now be accepted.
Applicants applying for multi-year funding must have demonstrated experience and success delivering Employment Ontario (EO) programs.
The province is also looking into launching a dedicated stream for larger capital projects later this year.
This announcement brings Ontario's total investment in the Skills Development Fund to over $560 million.
Ontario's Skills Development Fund is supported through labour market transfer agreements between the Government of Canada and the Government of Ontario.
Additional Resources