Ontario Supports Economic Development within Francophone Community
January 27, 2021
Cornwall Ontario – The Ontario government announced today it is investing $250,000 to support the promotion of products and services offered by Ontario's Francophone business community.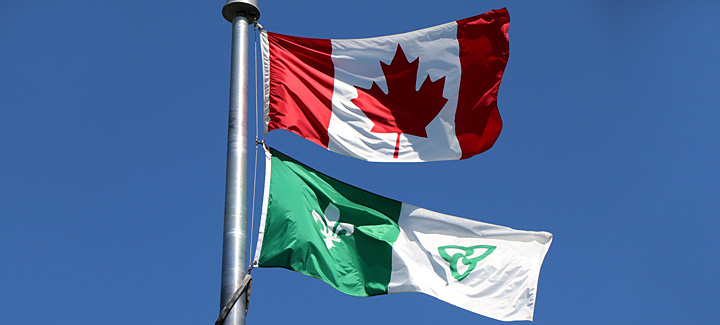 Franco-Ontarian businesses, entrepreneurs and social enterprises will be able to sign up to access a free, bilingual digital platform to market their goods and services, allowing them to reach more consumers throughout Ontario and beyond. The province has partnered with the Regroupement des gens d'affaires de la capitale nationale (RGA) to develop and market the platform.
"Through this new innovative digital platform, we will help generate economic development and job creation within Ontario's Francophone community," said Caroline Mulroney, Minister of Francophone Affairs. "This tangible project will encourage consumers to buy local, will stimulate Ontario's economy, and will promote the development of new markets for Francophone entrepreneurs and businesses based in the province."
The Regroupement des gens d'affaires de la capitale nationale was selected to develop and market this promotional platform because of its vast expertise in business networking and the strategic alliances it has established with several key stakeholders in the Franco-Ontarian business community. Through a concerted and unified approach, this project will benefit the Francophone business community and contribute to the province's overall economic recovery.
"The goal of this platform is to engage the Franco-Ontarian business community and to stimulate economic growth amongst its entrepreneurs and businesses," says Lise Sarazin, Director General of the RGA. "We've identified four types of businesses at different stages of digitization, which will enable us to integrate a "commerce" function into this platform, through call-to-action. This will allow the customer to purchase directly from the seller."
The online platform for this project will be integrated into the Fédération des gens d'affaires francophones de l'Ontario's soon-to-be-launched platform, Quartier d'affaires.
Quick Facts
The online platform is scheduled to be launched by March 31, 2021.
This initiative aligns with priorities identified by the Ministerial Advisory Committee on Francophone Economic Recovery Post COVID-19 which the Minister of Francophone Affairs had set up to identify solutions to support Francophone businesses and organizations through the pandemic.
In September 2020, the Ontario government also announced an investment of $250,000 for the creation of the Francophone Business Network, now called the Fédération des gens d'affaires francophones de l'Ontario.
On January 18, 2021, the province announced a $1million investment for 2020-21 to support the launch of a COVID-19 Relief Fund for Francophone Non-Profit Organizations which will be administered by the Assemblée de la francophonie de l'Ontario.