Opportunities to Invest in Your Workforce with the Canada-Ontario Job Grant
January 12, 2021
Cornwall Ontario – Employment experts continue to identify challenges when it comes to local employers filling positions that require specialized skills and experience.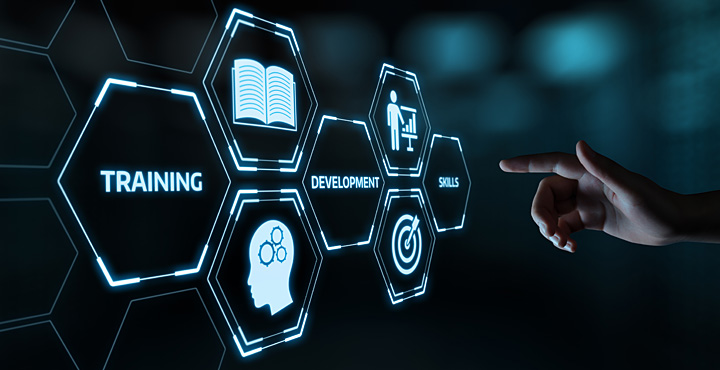 "Filling positions across the board has been a struggle with all of the unpredictable changes that have been rocking the system," says Jordan Amelotte, COJG Liaison with Job Zone d'emploi.  "For the most part, there has been plenty of work to go around – just not enough workers whose skills match available jobs."
The Canada-Ontario Job Grant offers a potential solution to help employers recruit for those hard-to-fill positions.
"If you have loyal and responsible employees who do not have the necessary skills for a certain position, it may be time to consider investing in your workforce with help from the Canada-Ontario Job Grant," says Mr. Amelotte. "It is as simple as contacting Job Zone d'emploi to see how we can help."
The Canada-Ontario Job Grant provides direct financial support to help companies purchase training for their employees. The majority of the cost of eligible training may be covered, ranging to full funding for a new hire! Additional expenses such as mileage and equipment costs may also be covered. Funding is available to support sole employee training as well as group training.
Job Zone d'emploi recently assisted local company New Tier Properties to secure funding to send two employees for training to upgrade their project management skills. The training was only one day per week over a three month period, allowing the company to continue operations without disruption.
"Job Zone d'emploi delivers great service, and administering the Canada Ontario Job Grant is no different," says Katie Willard, New Tier's office manager. "As a new business owner, the grant was very beneficial as it has allowed us to upgrade our staff member's skills at a fraction of the cost!"
If you are an employer with a particular skills demand, and are looking to invest in your team, the Canada-Ontario Job Grant might be right for you. Applications are accepted on an ongoing basis.
About Job Zone d'emploi
Job Zone d'emploi has been providing assistance and helpful resources to employers in the City of Cornwall and counties of Stormont and Dundas for over 35 years. Job Zone d'emploi offers a variety of bilingual employment related programs and services, and is located at 144 Pitt Street in Downtown Cornwall. Information can be found on their website at: