Pick N Chews Opens Sweet New Store on Montreal Road
July 14, 2023
Cornwall Ontario – There's a sweet new store in Le Village for candy lovers to savour.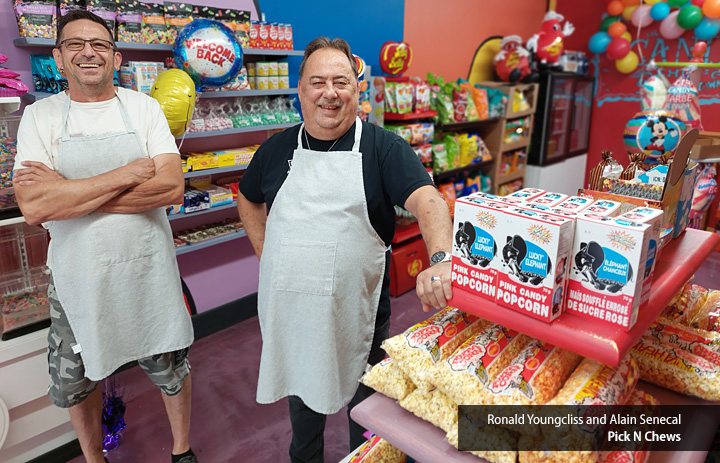 Pick N Chews has opened a new candy shop at 147 Montreal Road, just across the street from the Port Theatre.
If the name sounds familiar, it's because the business isn't entirely new. Pick N Chews was a must-visit spot for candy lovers' in the 2000s – with a location on Montreal Road and later, the EastCourt Mall – before health issues forced owner Alain Senecal to close.
Now, with a clean bill of health, Senecal has decided to get back in the candy business. He and business partner Ronald Youngcliss wasted no time in reopening the store under the familiar name, and the response has been tremendous.
"When we opened (Wednesday), there were lineups. It was non-stop all day," Senecal said.
Senecal said he's seeing some customers who visited the original store as teenagers and they're now returning with their spouses and children.
"Seeing the smiles on the children's faces makes it all worth it," added Youngcliss.
The store is a candy lovers' delight, with a wide variety of penny candy and a large selection of hard candies, freeze dried candy, sugar-free options and more. Pick N Chews also has popcorn and cotton candy and unique selections from Britain and other counties (Mexico, Japan and others) to follow.
"We're going to be adding new selections to the mix every week," said Senecal.
There are also 19 different flavours of slushies and 12 flavours of soft service ice cream on tap.
Pick N Chews is open 7 days a week, from 10 am to 8 pm.
Additional information can be found online: