Pivot Points Aims To Inspire With New 6-Part Video Series
March 25, 2021
Cornwall Ontario –  The Cornwall and Area Chamber of Commerce has released a 6-video series in which local business owners share their experience on how they have pivoted their business and adopted new practices and strategies.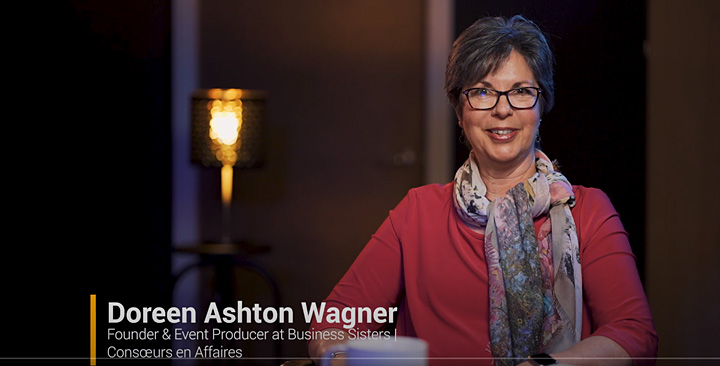 Hosted by Doreen-Ashton Wagner (founder of Business Sisters and COVID-19 Business Relief Advisor for the CFDC), Pivot Points is a one-on-one conversation where local business owners share their unique journey of implementing a new business strategy and what they have learned throughout the process. Each episode will feature a different local business person who has stepped out of their comfort zone to reach their goals. Each story is unique yet relatable, as guests explain how events unfolded to encourage them to continue forward, whether through success or failure.
"Adapting new business procedures can be scary and challenging for some businesses," claims Greg Pietersma, Executive Director of the Cornwall and Area Chamber of Commerce. "This pandemic has taught us that sometimes change is opposed upon us, and the inability to modify can have serious consequences."
Pivot Points will be a resource for business owners who seek to include a new way of doing business or changing their current practices. From experimenting with different marketing and promotion types, adding an e-commerce website, or adopting new technologies to make everyday business easier, Pivot Points will inspire businesses to break out of their routines and try something new.
"It's terrifying sometimes… and then once you do it, it feels really, really good" claims Lisa Williams, owner of Main Street Clothing Company in Winchester and featured business on episode one of Pivot Points. "It feels really good to put yourself out there and learn new things, and I will continue to do that going forward. Just go for it and put yourself out there!"
The six businesses that will be featured in this series include:
Lisa Williams, Main Street Clothing Company, Winchester
Troy Vaillancourt, Century 21 Shield Realty, Cornwall
Monique Primeau Lascelle, Dazzling Costumes, Cornwall
Mark Begg, Home Hardware, Crysler and Maxville (two locations)
Arisbe Castellanos, Mi Cocina, Cornwall
Francois Lupien, Ontario Patio Covers and How to Become More, South Glengarry
Sponsored through the Cornwall and the Counties Community Futures Development Corporation and Federal Economic Development Agency for Southern Ontario, Pivot Points is available now on the Cornwall and Area website, Facebook page, and YouTube channel: