Plant Prepped Helping People with Meal Delivery Service
December 6, 2019
Cornwall Ontario – People are making changes in what they choose to eat, and how they choose to prepare meals, and a Cornwall based company is helping fuel that change.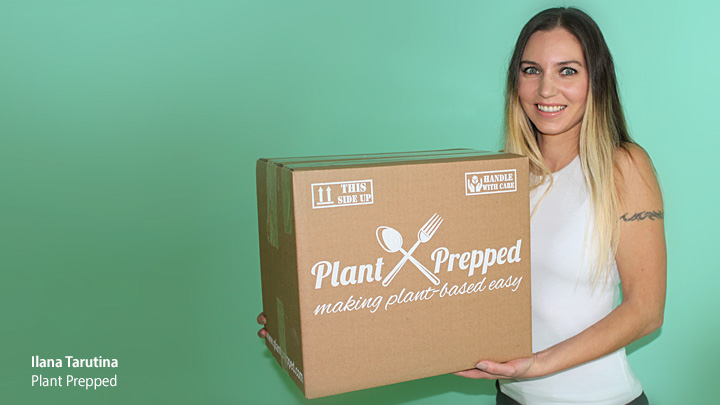 "We are finding that more and more people are curious about eating plant-based and we are here to make eating this way more convenient and accessible. We take care of all the meal planning and grocery shopping," says Ilana Tarutina owner of Plant Prepped.
Plant Prepped is Canada's first and only plant-based meal kit delivery service. Established in Ottawa in 2017, Plant Prepped moved its entire production to a facility on Boundary Road earlier this year.
"After two years of rapid growth, we needed more space," says Ms. Tarutina. "Cornwall is a perfect location for our business."
Each week Plant Prepped staff create 6 new curated plant-based dishes.  Customers then choose the 3 meals they would like delivered via Plant Prepped's secure online portal.  Soon after placing the order, customers receive their package that includes a recipe card with instructions and all of the pre-measured ingredients required to make delicious, restaurant style meals at home. All meals are 100% plant-based with gluten-free and soy-free options available.
"Our goal is to make dinner time easy and convenient," says Ms. Tarutina. "Our customers put the meals together at home in a fraction of the time and know that they are eating fresh food that is good for them."
Over 200 meal kit boxes are delivered to customers' doors all over Ontario and Quebec every Tuesday via courier.
Plant Prepped is located at 850 Boundary Rd and can be reached by phone at 1-888-326-9843 or online at: