Rapid Antigen Tests Available from Chamber
October 26, 2021
Cornwall Ontario – The Cornwall and Areas Chamber of Commerce is making rapid antigen tests available for free to small and medium-sized businesses in Cornwall and the surrounding area.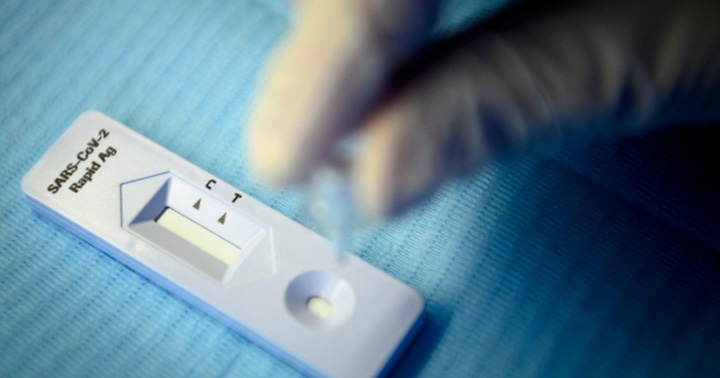 The service is part of the COVID-19 Rapid Screening Initiative and is available to businesses under 150 employees. The goal of the program is to identify asymptomatic or pre-symptomatic cases of COVID-19 in the workplace that might otherwise be missed, helping to curb the spread in the workplace, at home and around the community.
"The tests should be available for pickup next week," said Greg Pietersma, Chamber Executive Director. "Businesses must register and watch a training video. There is also an agreement to sign."
Businesses (including non-chamber members) with 150 employees or less are welcome to learn about the program and register today:
Rapid antigen tests—also referred to as rapid screens or rapid tests—are easy to administer, and produce results in as little as 15 minutes. They are most effective at identifying those with high viral load and high transmission potential. A presumptive positive rapid antigen test result should be confirmed in accordance with provincial guidance.
More details on the Program:
Registered businesses/organizations will be sent a link to order their two-week supply of rapid tests within 24 hours of registering.
The kits will be ready for pick-up at the Cornwall Chamber of Commerce office at 16 Second Street West.
Each SME will be required to electronically submit their screening results once a week. The accumulated data will be reported to the Ministry of Health bimonthly. •
If a test results in a preliminary positive for COVID-19, the employee will be required to leave the workplace, arrange for a PCR Test within 24 hours at an approved COVID-19 assessment site, and self-isolate until a confirmatory test result is received.
About the Chamber of Commerce
The Cornwall and Area Chamber of Commerce is the unified voice of the region's business community speaking towards growth, leadership and innovation. With direction from the elected board of directors, the Chamber looks to continuously progress the community through political advocacy, knowledge-based development and innovative opportunities.
The Chamber has close to 700 members.  For more information, please click on the following links: