Restaurants offering take-out and delivery during COVID-19 crisis
March 27, 2020
Cornwall Ontario – The COVID-19 pandemic has prompted major changes to daily life in Cornwall, with public health officials urging public distancing in order to slow the spread of the virus. Local restaurants are responding to the crisis by focusing on take out and delivery services.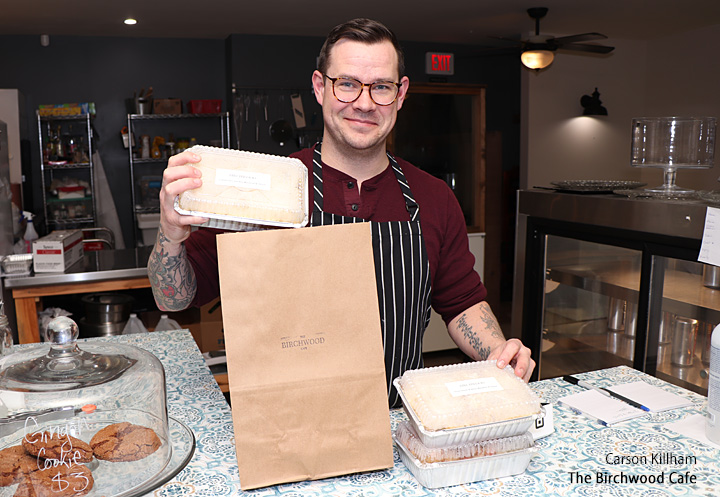 Several days ago Ontario Premier Doug Ford declared a state of emergency in the province in response to the escalating public health threat posed by COVID-19. Restaurants are permitted to remain open but will be limited to takeout, including drive-thru and delivery.
A number of Cornwall restaurants have continued to operate with these enhanced safety measures in place such as The Birchwood Cafe, which offers a wide selection of frozen take-away meals.
Licensed restaurants are now also able to sell beer, wine and liquor with food orders. Link to related story.
Health and safety has always been a key priority for the restaurant industry, and local establishments are doing their part to limit social interactions and keep consumers safe during this difficult time.
 Take Out / Drive-Thru / Pick Up Service
Many restaurants, if able to do so, are offering take-out, drive-thru and pick up service.  Companies are encouraging payment by debit and/or credit cards and are and frequently sanitizing door handles and payment machines. Please remember to maintain  social distancing – keeping a distance of about two metres between people.
Delivery Service
Some restaurants are offering delivery service with a defined service area using either their own staff or third-party local delivery services. A small number of local restaurants are also using online services such as SkiptheDishes.
Residents are encouraged to phone or visit the restaurant's web/social media pages for the latest information and to ensure they are still serving.

We summarize the latest news about the impacts of COVID-19 on Cornwall businesses on a daily basis. Click on the following link to view: