Ribfest Returns with Modified Event
July 22, 2021
Cornwall Ontario – One of Cornwall's most popular summer events is returning in a modified format.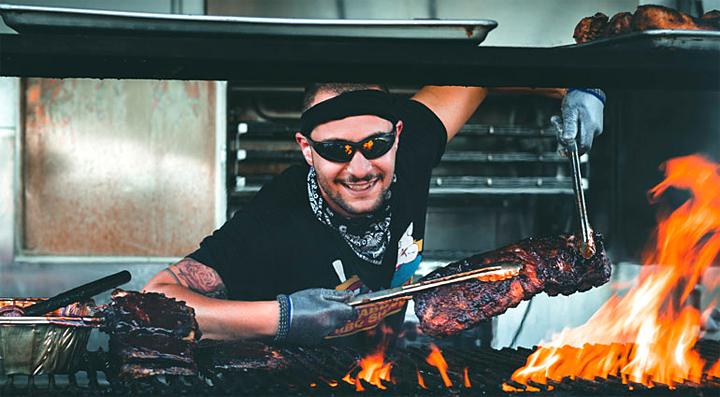 Cornwall Ribfest returns on Thursday, July 22nd to Sunday, July 25th with its familiar mix of music, entertainment and, of course, ribs! But things will look a little different as extra safety measures are put in place to comply with Covid-19 protocols.
"It's been a tough year. Everybody needs this," said Terry Muir, President of the Optimist Club of Cornwall which organizes the festival. "We want to give the people a good party while still being safe. Masks will be mandatory and people will have to reserve their spots as space will be limited. It will look different this year but it will be equally awesome."
How it works
Here are some key points on how attendance at Ribfest will work this year:
You must have a pre-ordered reservation in order to access the entertainment/beer garden area as well as the midway. They are two separate areas and you must purchase a spot for both if you wish to attend both areas. The entertainment/beer garden area has been divided up into seven 3.5-hour blocks of time spread out over the three days. For contact tracing purposes, you must know the names of all attendees in your spot upon registration. Spots come in groups of 2, 4 or 6 and they cost $5 per person. You must reserve your spot online in advance at the Cornwall Ribfest website.
The midway will be enclosed in its own dedicated area with a limited number allowed in at once. There will be seven five-hour slots throughout the festival and tickets will be $25 for each five-hour time slot (includes unlimited rides). Due to capacity restrictions, it will be first come, first serve until capacity is reached. There is no pre-order. After each time slot, the midway will close and be sanitized for the next window of time.
The midway timeslots are as follows:

Thursday from 11:30 am – 4:30 pm
Thursday from 5:30 pm – 10:30 pm
Friday from 11:30 am – 4:30 pm
Friday from 5:30 pm – 10:30 pm
Saturday from 11:30 am – 4:30 pm
Saturday from 5:30 pm – 10:30 pm
Sunday from 11:30 am – 4:30 pm

You do not need a reservation to access food. You just walk in, line up and purchase your food.
The entertainment begins at 3 pm on Friday and continues at 11 am on both Saturday and Sunday. Switchgear, Mena Hardy, The Shiners, The Capital Beatles and The County Lads are among this year's performers. The full entertainment schedule can be found on the Cornwall Ribfest website.
All health protocols will be followed including distancing when lining up and masking.
Enjoy more ribs with the Community Cookout!
Love ribs? Get started early with the Ribfest Community Cookout! Visit a participating restaurant from July 16th to July 22nd and try their amazing rib-inspired creations for a chance to win $1,000! Participating restaurants include Schnitzels European Flavours, King George Restaurant, Hops and Barley, Boston Pizza, Esca Gourmet Pizza, Edward's Bistro and Simply Jennifer.
About Cornwall Tourism
Cornwall Tourism is responsible for marketing Cornwall to attract new visitors. The office maintains a visitor information centre year-round at the Civic Complex. CornwallTourism.com is an online resource that provides current tourism news as well as a comprehensive calendar of events.
You can follow Cornwall Tourism online: