Ridgewood to Hold Job Fairs in September
September 18, 2020
Cornwall Ontario – Ridgewood Industries will be holding two open house job fairs this month.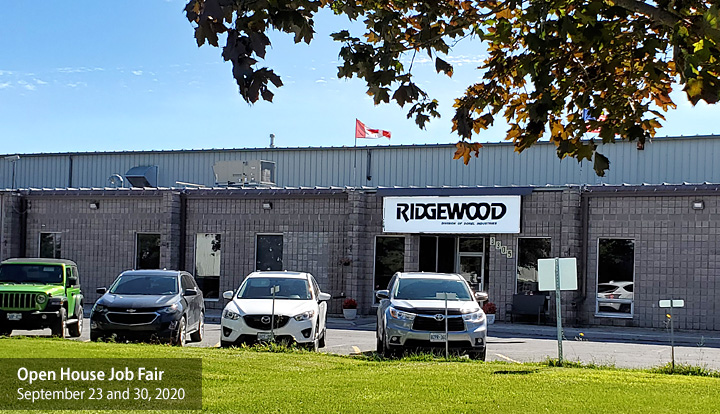 The events will take place from 10:00 a.m. to 7:00 p.m. on Wednesday September 23 and again on Wednesday September 30, 2020 at the Ridgewood Plant, located at 3305 Loyalist Avenue in the Cornwall Business Park.
With resume in hand, candidates will be able to learn more about the Ridgewood and Dorel organizations, through its products and especially its people. In addition, local partners including Job Zone and GAIG will be on hand to present their various employment assistance services to candidates before having the opportunity to be interviewed by company representatives.
"With the efforts of our employees, we want to build our future together, one piece of furniture at a time!" emphasizes André Ménard, Plant Manager.  "Due to the pandemic, special measures will be required of participants such as wearing a mask, physical distancing and hand-washing. People with symptoms of Covid-19 will be urged to stay home as directed by Ontario Public Health. Our human resources department will have the opportunity to meet these people once they have recovered well."
People looking to learn more can find Ridgewood job postings on the ChooseCornwall.ca Job Board.
About Ridgewood
Currently with its 350 employees, Ridgewood manufactures ready-to-assemble furniture at its 550,000 square foot manufacturing facility in Cornwall and distributes it through major retailers in the United States and Canada.