River Symposium Moves to Virtual Platform
October 23, 2020
Cornwall Ontario – For the first time in 27 years, the River Symposium will be a virtual event and available completely online.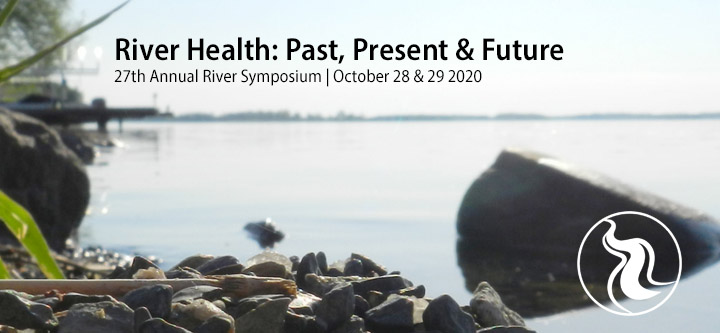 The theme of this year's symposium is River Health: Past, Present, & Future and the two day event will once again feature presentations centered on ecological research and discussion on ways to interact with our natural environment.
The symposium provides a platform for researchers, educators, policy-makers, community leaders and citizens to discuss current ecological health of our freshwater ecosystems and explore issues and challenges facing large rivers and their watersheds. This sharing of knowledge is powerful as it leads to a better understanding of fresh water resources and ecosystems, as well as the development of strategies for renewal and protection.
As in past events the Symposium will host a Community Day to connect the public with local scientists and community partners to learn about the challenges that face the St. Lawrence River, and a Science Day with presentations by scientists on the great work they are doing involving the St. Lawrence River.
All are welcome to participate in this FREE event!
The schedule is available on their website:
About the Symposium
The River Symposium is organized by the River Institute. The symposium series began in 1993 (one year before River Institute was founded) as a means to bring scientists and communities together to discuss freshwater issues.
About the River Institute
The River Institute was established in 1994 as a unique community partnership involving the City of Cornwall, government, education, business and industry, and the Mohawks of Akwesasne. Its mandate is environmental research and education with a focus on the Great Lakes / St. Lawrence River ecosystem. As a non-profit charitable organization, the River Institute raises its own funds for all essential costs, including salariehttps://www.riverinstitute.ca/donate/s, administration, overhead, and operations. Grants, sponsorships, and donations provide specific funding for research and special projects, together with unrestricted contributions from individual donors and River Champions.
Categorised in: Business, Community, Environment, General, News