RiverLabs to Offer Drone Course
October 30, 2019
Cornwall Ontario – The River Institute is looking to help people become better pilots with a new course for drone operation.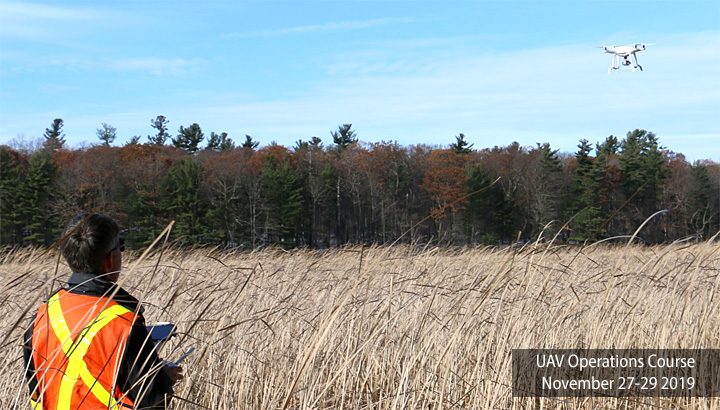 The RiverLabs UAV Small Advanced Education Course is designed to be delivered over three days, with a fourth optional day for attempting the Transport Canada test, or gaining hands-on flight experience.
Taught from November 27 to 29 in Cornwall, the program covers the Transport Canada knowledge requirements for UAV systems and prepares pilots for the Basic or Advanced operations exam.
"RiverLabs use UAVs to enhance our research efforts," says Louis Savard, Program Manager with RiverLabs. "Our experienced pilots will help course attendees with data collection, insight generation, and develop the solutions for industry needs."
About the Course
The RiverLabs UAV Small Advanced Education Course is designed to provide Remotely Piloted Aircraft System (RPAS) pilots with the foundation of knowledge they need to become proficient and competent RPAS operators. This program has been designed based on the Transport Canada Knowledge Requirements for Pilots of Remotely Piloted Aircraft Systems 250g up to and including 25 kg, Operating within Visual Line-of-Sight (VLOS) (TP 15263). Although this program does not guarantee that participants will successfully pass the Transport Canada licensing process for either Basic Operations or Advanced Operations, it will provide participants with a sufficient knowledge base to be successful in their attempts. Topics covered include:
Theory of Flight
RPAS Airframes
Power plants
Propulsion and systems
Flight Operations
Human factors
Meteorology
Navigation and air law
Air traffic rules and procedures
Register
The cost of the course is $850. People looking to register are invited to click on the following link for more info:
About UAVs
UAV is an acronym for Unmanned Aerial Vehicle, which is an aircraft with no pilot on board. UAVs can be remote controlled aircraft (e.g. flown by a pilot at a ground control station) or can fly autonomously based on pre-programmed flight plans or more complex dynamic automation systems.
About River Labs
RiverLabs is the Applied Research and Technical Services branch of the River Institute, a not-for-profit research institute aimed at understanding the complex dynamics which face aquatic ecosystems and promoting science through education and involvement. RiverLabs leverages the more than 20 years of environmental and technical expertise, to solve problems for clients.
Categorised in: Business, Community, Environment, General, News