Seaway Express rolls out new trucks
December 17, 2020
Cornwall Ontario – Seaway Express is continuing down the road to success by reinvesting to accommodate future growth.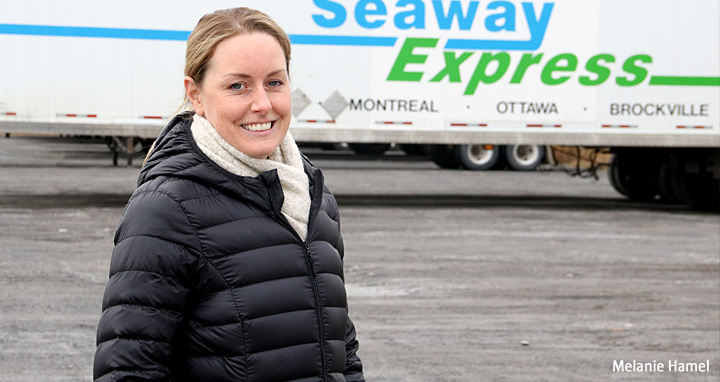 The company has purchased a number of new trucks for its Cornwall-based fleet, hired new drivers and improved its cross-dock and warehouse facilities. It all adds up to a direct investment this year in excess of $600,000.
"Our growth is a direct result of the ongoing success of our clients and the dedication of our Seaway Express team," says Melanie Hamel, General Manager of Seaway Express. "We continue to employ new technology where possible to offer reliable and efficient transportation services."
Seaway Express is ideally positioned to support the growth in Cornwall's logistics sector.
"The Cornwall Business Park is busier than ever, with ongoing expansions at local distribution centres," notes Ms. Hamel. "We are proud to play a role in delivering essential goods so that Canadian families can maintain a good quality of life – especially during the pandemic."
You can watch a video profiling career opportunities at Seaway Express here.
2020 also marks the 30 anniversary of Seaway Express, which was established in 1990 to provide reliable and efficient overnight transport service between Eastern Ontario and Québec. Beginning as a one truck operation, Seaway Express has grown over the years to its present fleet of over 60 tractors and trailers and 44 employees.
Seaway Express was featured in the 2020 Year in Review. You can download the report via this article.