Seedy Saturday Celebrates 5th Year Milestone
March 10, 2019
Cornwall Ontario – It started as a small idea and it has blossomed into one of the most celebrated gardening events of the season. Cornwall Seedy Saturday returns to the Benson Centre for its fifth year on Saturday, March 16th from 10:30 am to 2:30 pm.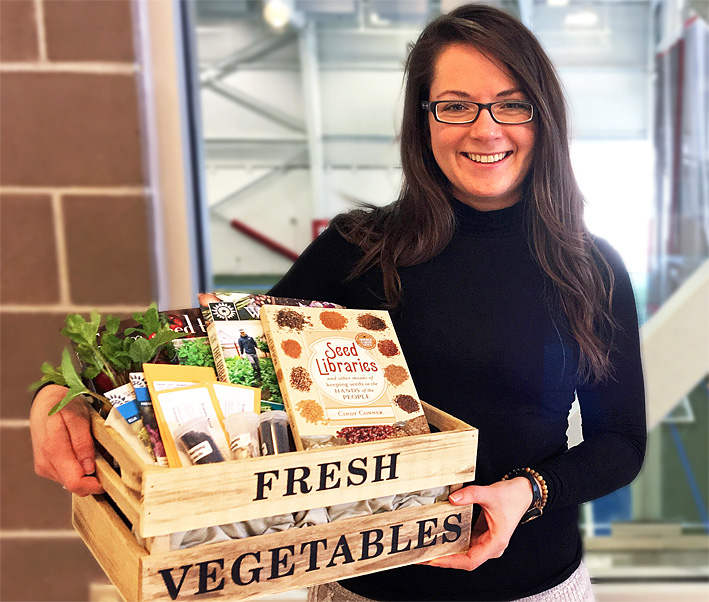 Hosted by the Transition Cornwall+ Food Action Group and coordinated by Allspice Solutions, this free community event welcomes all gardeners looking to purchase seeds for the new season, ask questions, learn new tricks, and swap seeds with other growers in the community. The event is expected to attract upwards of 2,000, including people from Ottawa, Montreal, Kingston and beyond.
"We never imagined this event would grow so big in just a few years! Celebrating our fifth anniversary just shows how quickly the community has developed an interest in home gardening and local food," explains Kat Rendek, Allspice Solutions and event coordinator for Transition Cornwall +.
Compared to previous years, this year's event will offer an even bigger variety of seed and gardening vendors, local food vendors, and community exhibitors. Organizers have also planned for a more interactive learning experience through a dozen on-going activity tables and six free workshops.
"This event is about more than seeds, it's about learning and sharing ideas across the community," says Penny Bateman, member of Transition Cornwall + Food Action Group. "We really hope our hands-on activities, workshops, and exhibitors help to demonstrate some of the simple ways people can grow food at home."
The activity tables and workshops will cover topics like seed starting, garden layouts, composting and mulching, upcycled garden supplies, and edible landscaping. The famous "Ask a Gardener" table, hosted by the regional horticultural societies, will also offer support for those looking for more personal gardening advice.
Seedy Saturday Workshops
11 am: Organic backyard gardening presented by Diana Freeman
Let's build it: 3 simple steps to grow more with less by Alain D'Aoust
12 pm: Mulching: Less work, more fun! presented by Bill Carriere
Home gardening pro presented by Zach Loeks
1 pm: Haudenosaunee seed traditions presented by Karahkwino-Tina Square
Reduce, reuse, regrow! presented by Ashley Skidders
Admission is free however donations are welcome. Donations will help to support future events by Transition Cornwall+ Food Action Group.
This event has been made possible through partnership with the Social Development Council of Cornwall and Area, and sponsorship from the City of Cornwall and the Cornwall Kinsmen Farmers' Market.
Additional Information
For additional information on Seedy Saturday, please visit www.transitioncorwall.com.
Categorised in: Business, Community, Environment, General, News