Seven Leaf becomes Licensed Producer of Medical Cannabis
September 28, 2018
Cornwall Ontario – Seven Leaf has become Canada's first Indigenous owned and operated producer of medical cannabis licensed by Health Canada.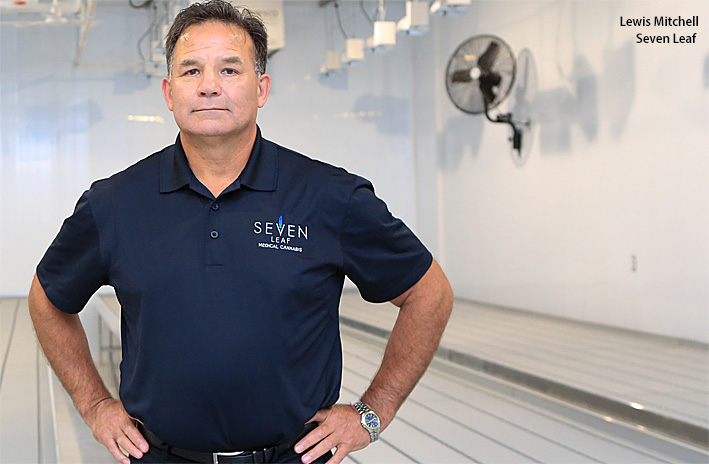 Located in the Akwesasne Mohawk Territory on Cornwall Island, just south of the City of Cornwall, the company is led by an experienced team from the Akwesasne community with diverse expertise in law enforcement and the law, horticulture, business administration and pharmaceuticals.
"Seven Leaf has the potential to create a new economy on Akwesasne which in turn will impact the broader Akwesasne economy with new jobs and contracting opportunities," says Lewis Mitchell, President of Seven Leaf. "Seven Leaf can offer steady employment for a range of work that makes it attractive for our high school and college graduates. We expect to have many jobs over the next year – from maintenance to growers to senior staff and everything in between."
Seven Leaf is already employing many local people in the construction trades, and once operational the company expects to hire 75 people. It will complete its next phase of hiring within 6 months.
"The Mohawk Council of Akwesasne shares in the celebration of the licensing of Seven Leaf," says Abram Benedict, Grand Chief, Mohawk Council of Akwesasne. "We look forward to the positive contribution Seven Leaf will have on Akwesasne's economy and look forward to advancing our working relationship with Health Canada to ensure our common objectives are achieved."
Seven Leaf is poised for rapid expansion over the next 18 to 24 months with plans to triple the size of its 84,000 sq. ft. indoor production facility. It expects to be operating at full capacity by Fall 2019. This expansion builds more cultivation and processing space and increases production, helping Seven Leaf to establish itself quickly in the new cannabis market in Canada.
"The Seven Leaf team is deeply rooted in the Akwesasne community. We take tremendous pride in our First Nations Territory and believe in providing advancement and growth opportunities for a strong, prosperous future," says Mitchell. "We are establishing quality jobs – where our college and university graduates have something to come home for, and to stay for."
About Seven Leaf
Seven Leaf is a licensed producer of cannabis under the Access to Cannabis For Medical Purposes Regulations (ACMPR). Located in Akwesasne, Ontario, Seven Leaf believes in sound production practices and providing safe, quality products. Seven Leaf is rooted deeply in the Akwesasne community, which it considers its most valued source of experience and pride. The company is dedicated to creating economic sustainability, and to leaving a strong and prosperous legacy for future generations.
Follow Seven Leaf on: