Snowflake International Returns to Cornwall
November 12, 2019
Cornwall Ontario – Over 400 swimmers from across eastern Ontario and western Quebec will be taking the plunge at the Cornwall Aquatic Centre to compete in a major swim meet.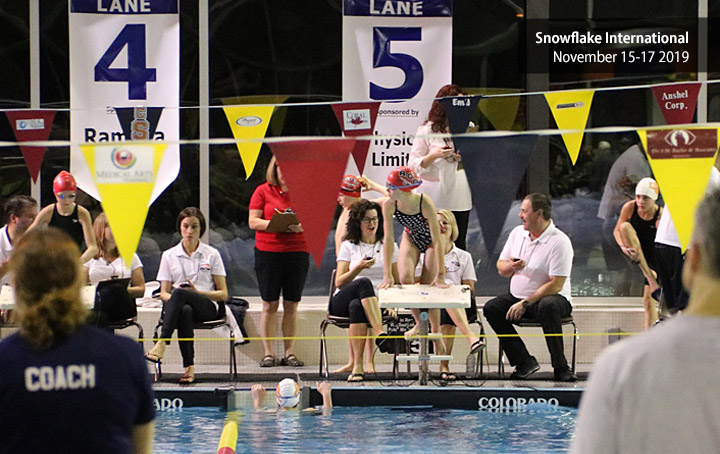 The city facility will be hosting the Cornwall Sea Lions Snowflake Invitational from Friday, November 15th to Sunday, November 17th. Sanctioned by Swim Canada, the Snowflake Invitational will feature members of the host Cornwall Sea Lions along with swimmers from eight other swim clubs in Ontario and Quebec.
Competitors will be coming from Ottawa, Hawkesbury, Carleton Place, Perth, Pembroke, Gatineau, Pointe Claire and elsewhere. The athletes will range in age from as young as 5 to 18 and their times will be recorded – something that allows them to compete in other qualifying meets.
"It's a meet that a lot of swimmers and parents look forward to coming to," said Corissa Chadwick, Chair of Communications with the Sea Lions.
The Snowflake has become a must-attend for many swim clubs, and for good reason. Compared to other meets at the invitational level, the Snowflake offers plenty of on-deck space for spectators to watch, a concession stand and the convenience factor of hotels being just minutes away.
"It's nice and direct to get to the Aquatic Centre (from all of the hotels)," Mrs. Chadwick added.
The competition will kick off on Friday evening and run through Sunday.
The Sea Lions have been a staple in Cornwall's sporting community for many decades and are steeped in a tradition of developing swimmers who have gone on to represent our community at national and international Competitions. In recent years, swimmers have received scholarships to both U.S. colleges and Canadian universities.
About the Cornwall Sea Lions
The Cornwall Sea Lions Swim Club is committed to developing competitive swimmers. Children receive qualified technical advice within a framework of care, respect, fitness and fun. The goal of our team is to provide every member an opportunity to improve swimming skills and achieve success at their level of ability, from novice to international competitor.
About the Aquatic Centre
The Cornwall Aquatic Centre is a modern a 6-lane, 25-metre indoor pool overlooking the St. Lawence River. The centre is open year-round and is located at 100 Water St East in Downtown Cornwall.
Web: http://www.cornwall.ca/en/recreation/aquaticcentre.asp
This story originally appeared on CornwallTourism.com, a sister site to ChooseCornwall.ca. Follow Cornwall Tourism website for the latest tourism news and events: