Spilt Milk Photography opens Downtown studio
December 22, 2020
Cornwall Ontario – In a year of constant change and disruption, Kendra Richard was reminded just how important normalcy is through the lens of her camera.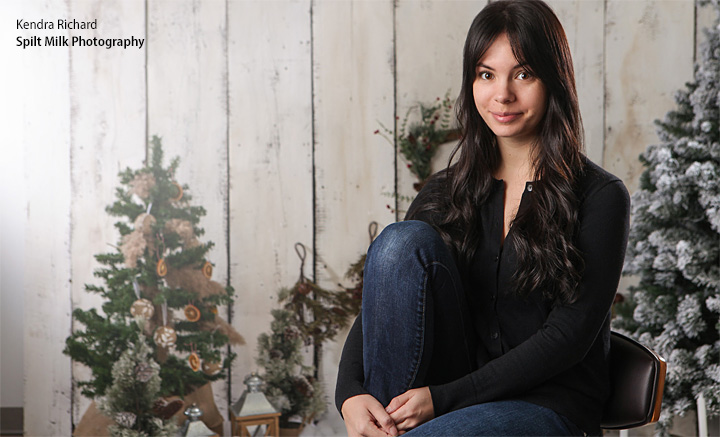 The Cornwall photographer launched Spilt Milk Photography earlier this year and it's been a steady stream of family and newborn photo sessions ever since.
"I've basically been shooting (families) every weekend since (launching). It's kind of exploded," she said. "I think people are booking for some sense of normalcy amid the pandemic. For some, it's the first thing they've done as a family."
That demand, coupled with Richard's amazing ability to capture those tender family moments, has led to instant success for the business even in spite of the pandemic. That success has translated into a new physical space for Spilt Milk in Downtown Cornwall at 167 Pitt Street, right next to The Co. Lab, the coworking and marketing hub that she works with closely.
Ms. Richard hasn't had to go very far to find support or guidance for her venture. Her husband Jason McNamara of Framed Photography is a member of The Co. Lab team and he's been there every step of the way to help with training, support and ideas.
Ms. Richard had been working in childcare and left on maternity leave when the idea of newborn photography began appealing to her. McNamara, who has taught photography at St. Lawrence College, began sharing his knowledge about photography, including the technical aspects. Richard picked that up in a hurry – and then some.
"She's such a sponge, she picked it all up so fast," said Mr. McNamara, who has developed his own devout following of clients and fans with his head-turning portfolio of work. "Some people have those things you cannot teach – style and eye. She just knows."
The two also bounce ideas off one another and they examine each other's work with a critical eye, something that has helped Richard to take the fast track in developing her own style and vision as a photographer.
"We're still kind of the same tree just different branches," McNamara added.
Ms. Richard focuses on both indoor and outdoor sets and her Christmas family sessions are already fully booked.
"Christmas has been extra special this year. I get to see so much love on the other side of my camera," Ms. Richard said.
Spilt Milk will be making some upgrades to the new Downtown studio space before launching some new packages in the new year. Reservations are taken by appointment.
For more information on Spilt Milk Photography, visit: