Spring Training Programs now Open for Intake
March 10, 2022
Cornwall Ontario – Looking to add more skills to your resume so that you can land that dream job?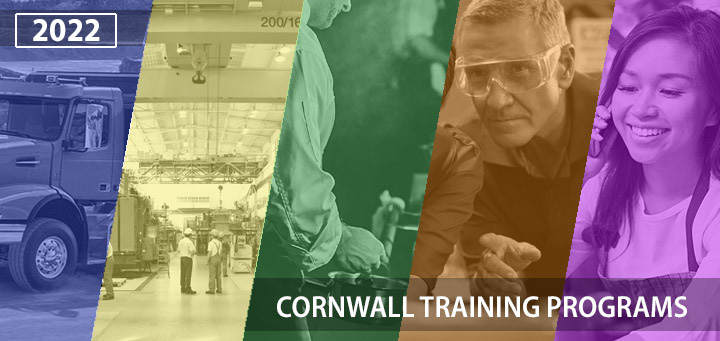 The Eastern Ontario Training Board is offering three different training programs this spring, with the first class scheduled to begin in March.
"The objective each program is to offer a hands on experience for students to gain fundamental knowledge of basic work practices in order to help them become confident and competent in the workplace," says Kimberly Hamilton, Operations Manager at Eastern Ontario Training Board. "We can also help them with work placements and there are incentives for local employers to hire our graduates.
Detailed information is available on each course, which offers a combination of in-person and online learning:
Introduction to Skilled Trades

March 28 to April 28 2022 (5 weeks)

Cooking and Catering

May 16 to to July 8 2022 (8 weeks)

Environmental Service Aide

May 30 to June 24 2022 (4 weeks)
Training
Each course offers a combination of instruction in technical skills, pre-employment and soft skills as well as a number of certifications including health and safety. Training is delivered by St. Lawrence College.
Employment
EOTB will assist participants in securing employment in the sector related to the training. Ongoing coaching is provided to assist with transition to employment. Employers may receive additional supports.
Financial Assistance
For each course, EOTB will purchase training on behalf of eligible candidates.  Financial assistance may be available for items such as transportation, day care and work attire.
Eligibility Criteria
Each course has its own eligibility criteria, however the following is common to all courses:
Unemployed or under-employed
Not in full-time education or training
Resident of Ontario, legally entitled to work in Ontario
Additional information on each course can be found in the EOTB Training Book – Spring 2022. Interested candidates should call Job Zone d'emploi at 613-933-9675, GIAG at 613-525-1533 or Akwesasne Career &  Employment Support Services at 613-575-2626.
About the Eastern Ontario Training Board
The Eastern Ontario Training Board (EOTB) plays a leading role in labour force development in the Cornwall region. It undertakes a number of projects throughout the year, and publishes the TOP report on local labour force issues. More info can be found online: