St. Lawrence College Looks to Increase Campus Classes this Fall
March 24, 2021
Cornwall Ontario – St. Lawrence College is confirming its intention to be primarily face-to-face for program delivery and to restore in-person campus services where possible for September 2021.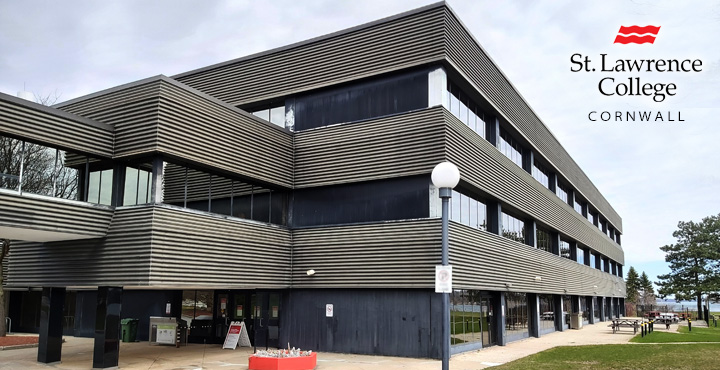 This will apply to the Cornwall campus as well as the College's other campuses in Kingston and Brockville. This decision is dependent on whether physical distancing is required, and the College will continue adhering to public health and provincial health and safety regulations.
While present circumstances mean increased face-to-face instruction is not possible, by fall, the province will look different in terms of vaccine rollout. SLC will have made plans for its campuses and programs that apply lessons learned from the past year. Planning and decisions will continue to incorporate public health and provincial Ministry requirements and guidelines.
"I am thrilled at the prospect of seeing more of our students and employees back on campus," said Glenn Vollebregt, President and CEO. "We will be guided by our values, ensuring that our decisions consider everyone equally. This is not a time for 'we've always done it this way,' but rather an opportunity to innovate where possible, to continue helping our students achieve their academic goals."
Since last spring, a limited number of students have been attending classes on campus, with priority given to health sciences programs and programs involving applied components such as labs and other hands-on simulations. Employees performing essential roles have been on campus and the majority of college employees have been working remotely.
About St. Lawrence College
St. Lawrence College is an integral part of the economic life and social fabric of Eastern Ontario, with campuses in Kingston, Brockville, and Cornwall. St. Lawrence College consistently ranks as one of Ontario's leading community colleges, preparing students for the global economy with relevant, practical, and experiential learning opportunities. Offering over 100 full-time programs, St. Lawrence College is a close-knit community of 10,000 full-time students and more than 100,000 alumni.