St. Lawrence College Receives Funding for New Training Initiatives
September 15, 2020
Cornwall Ontario  – St. Lawrence College has received $774,000 from the provincial government to help train people in Eastern Ontario for careers in the skilled trades, advanced manufacturing, and logistics sectors.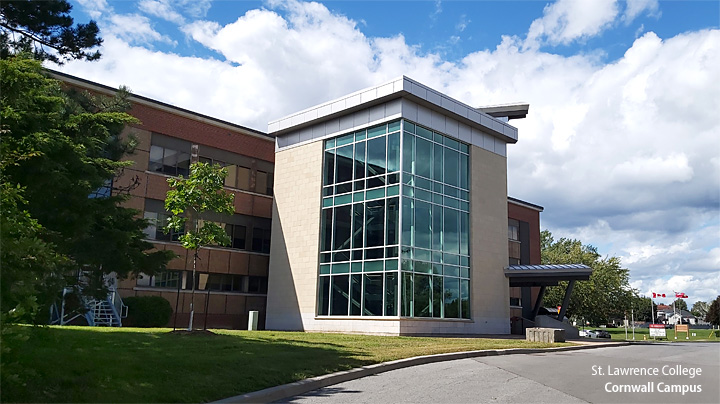 The funding will support the following two programs for up to 200 participants:
Mobile Learning Labs – Skilled Trades and Personal Wellness
Funding of $500,000 will provide technology-enabled experiential learning in the skilled trades including electrical, welding and carpentry, while participants will also learn skills to support healthy, independent living through a Personal Wellness Lab. The learning labs will increase access to in-demand training in remote locations.
Advanced Manufacturing and Logistics
Funding of $274,000 will go toward funding 12 micro-credentials in high-demand fields including, inventory and fleet optimization, supply chain software, quality assurance and compliance, 3-D printing, cloud computing and cyber security. By providing short-duration skills training, this project will support the development of a talent pipeline to ensure continued prosperity and sustainability of businesses.
"We are thrilled by this announcement from the provincial government to enhance skilled trades training, advanced manufacturing, and logistics in our region," said SLC President and CEO, Glenn Vollebregt. "The college plays a key role in educating, training and supporting career transition. This funding will allow us to pursue important initiatives that will reach an even wider pool of students which will in turn benefit our communities, and the local economy."
The funding is part of a $37 million commitment from the Ontario government to help more than 15,000 Ontarians upgrade their skills and train for new work. The projects target students, apprentices, jobseekers, mid-career workers, newcomers and Indigenous peoples.
About St. Lawrence College
St. Lawrence College is an integral part of the economic life and social fabric of Eastern Ontario, with campuses in Kingston, Brockville, and Cornwall. St. Lawrence College consistently ranks as one of Ontario's leading community colleges, preparing students for the global economy with relevant, practical, and experiential learning opportunities. Offering over 100 full-time programs, St. Lawrence College is a close-knit community of 10,000 full-time students, and more than 100,000 alumni.
You can find out more information on the St. Lawrence College website: