St. Lawrence College Welcomes New Cornwall Campus Dean 
January 24, 2020
Cornwall Ontario –  St. Lawrence College has a new Dean for its Cornwall Campus.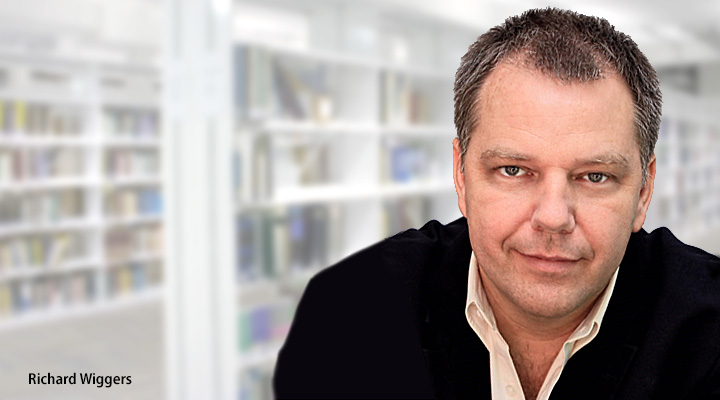 Richard Wiggers brings an impressive array of knowledge and experience to the college. He most recently held the role of Associate Dean at Mohawk College in Hamilton, where he introduced an Indigenous credential and a graduate certificate in Digital Humanities.
"I'm grateful for the opportunity to serve as Cornwall Campus Dean at St. Lawrence College," said Mr. Wiggers. "During my visits over the past few months, I've been impressed with the warmth and helpfulness of everyone, both on campus and in the broader Cornwall community. I'm also glad to be moving to a community with a vibrant francophone and Indigenous presence, and one that has welcomed the growing population of international students. I'm looking forward to working with and getting to know my new colleagues beginning in early February."
Mr. Wiggers will officially begin his role as Dean on on February 3, 2020.
"We are extremely excited for Richard to join the SLC academic team," says Eileen De Courcy, Senior Vice President Academic.  "With his combined leadership experience, academic research, and focus on student access and work-integrated learning, we feel well positioned to support the future of learning and skill development in the Cornwall community."
Previously, Mr. Wiggers served as Executive Director, Research and Programs with the Higher Education Quality Council of Ontario (HEQCO). There, he managed research projects in Student Services, Teaching and Learning and Graduate Enrolment Expansion, as well as a major research project on Work Integrated Learning that involved 14 Ontario colleges and universities.
Mr. Wiggers' extensive experience includes positions with both the federal and provincial governments, authoring and/or co-authoring nearly two dozen publications and editing several collections, as well as teaching at many colleges and universities.
Mr. Wiggers earned his B.A. from Carleton University, Master's Degree from the University of Ottawa, and his Ph.D. from Georgetown University.  He held a Social Sciences and Humanities Research Council (SSHRC) doctoral fellowship, a postdoctoral fellowship at the Atlantic Human Rights Centre, and was awarded the Deputy Minister's Award for Humanitarian Excellence with the federal Department of Justice.
The Cornwall Campus sits on a sprawling site on the banks of the St. Lawrence River. It is currently home to over 1000 students studying in a variety of disciplines.
About St. Lawrence College
St. Lawrence College is an integral part of the economic life and social fabric of Eastern Ontario, with campuses in Kingston, Brockville, and Cornwall. St. Lawrence College consistently ranks as one of Ontario's leading community colleges, preparing students for the global economy with relevant, practical, and experiential learning opportunities. Offering over 100 full-time programs, St. Lawrence College is a close-knit community of 10,000 full-time students, and more than 99,000 alumni.
You can find out more information on the St. Lawrence College website: