Stacked Pancake & Breakfast House Opens in Cornwall
November 18, 2023
Cornwall Ontario – Serving up its signature plates of pancakes and stacks of waffles, Stacked Pancake & Breakfast House is now open in Cornwall at the Brookdale Plaza.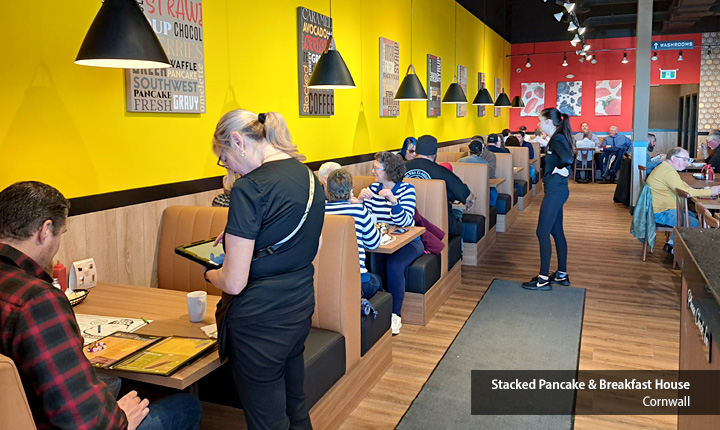 Stacked Pancake & Breakfast House is a family breakfast and lunch hotspot that focuses on combining quality food with quality service. The menu consists of home cooked breakfast and lunch dishes combined with specialty pancakes, waffles, and French toast.
Stacked aims to use local companies wherever possible to supply its restaurants with quality meats, vegetables, and starches. All of this together is why Stacked Pancake & Breakfast House is on its way to becoming a leader in the breakfast industry.
The Stacked story dates back to 2014, when Manish Mehra purchased an existing breakfast spot in Innisfil Ontario and renamed it Stacked Pancake & Breakfast House. Within a few short years, business started to boom and Mehra opened additional locations. Franchising the Stacked brand then got underway. Today there are dozens of Stacked restaurants throughout Ontario, three in Alberta, and more are planned in BC and New Brunswick.
Jobs at Stacked
Stacked is currently recruiting for its Cornwall team. You can view available jobs on the ChooseCornwall.ca job board.
About Stacked Pancake & Breakfast House in Cornwall
Stacked Pancake & Breakfast House is located at 960 Brookdale Ave (Unit #10). It is open 7 days a week from 7:00 AM to 3:00 PM. The restaurant can be reached at (613) 935-3511 or online at: