Taste Buds Launch Local Love Campaign
December 9, 2020
Cornwall Ontario – As the holiday shopping season swings into top gear, the folks at Taste Buds are helping to shine the light on gifts found at local stores.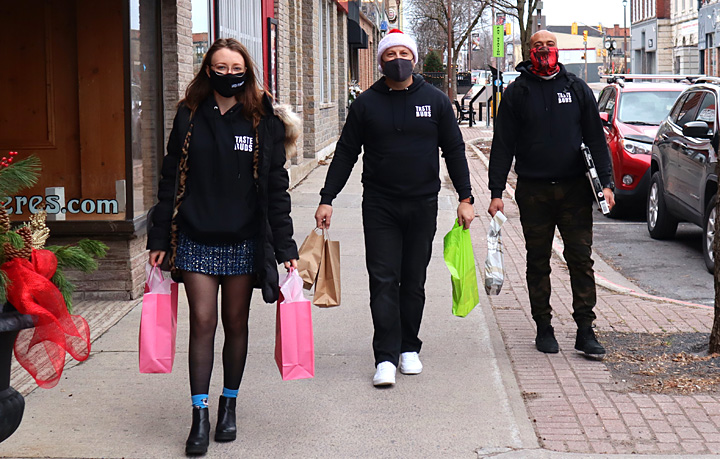 Almost every day until Christmas, Taste Buds will push out messages via their social media channels. The Local Love campaign will focus on some of the cool items that a particular business has to offer and what gift merchants think should make your wish list this year.
"For the past few years, all of our events have focused specifically around food," said Taste Buds founder Pat Larose, referring to several tours like the most recent Burger Love. "We always wanted to showcase the local retailers, but just never found the right way to do it. This year presented the perfect opportunity for us to hit the streets, visit as many local retailers as we could, and show you some of the cool, unique items you can find in our own back yard. Let's all do our best to try and support our local small businesses."
The Taste Buds crew have already visited over 15 stores in-person to chat and spread holiday spirit. Gift ideas that caught the Buds' attention, as well as hot trending items, will be showcased in fun photos and videos over the next three weeks.
"Why Local Love? Because local loves you," said Taste Bud co-founder Matt Girgis. "Whether you need a sponsor for your kids ball team or need support for a charity close to your heart, who's there for you? Your community. It's more important now than ever before to show your #LocalLove."
The Local Love campaign is meant to complement a number of initiatives this year that seek to support shopping local. It has been sponsored by Cornwall Economic Development.
"Small independent merchants are an important part of Cornwall's economy," said Bob Peters of Cornwall Economic Development. "Shopping locally means that your spending supports local jobs and families, and helps to make our community more vibrant."
You can catch the Local Love campaign by connecting with the Taste Buds on Facebook, Instagram and their website: