TeacherCon Hosts Conference at NAV CENTRE
October 25, 2018
Cornwall Ontario – A national leader in digital literacy education is hosting a conference at the NAV Centre this weekend.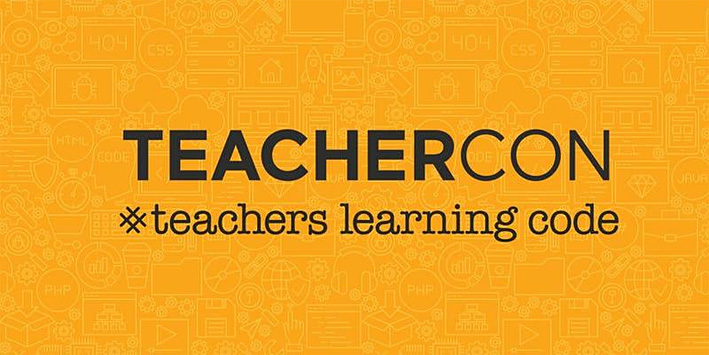 Canada Learning Code is hosting its free two-day TeacherCon workshop on Saturday and Sunday with a goal of giving educators with little to no coding experience the tools needed to teach coding fundamentals to their students.
TeacherCon will provide how-to guides, hands-on training, lesson-planning tools, mentor support and access to an educator community for sustainable support and collaboration. Takeaways from TeacherCon will include teacher guides, access to an online lesson-planning platform and community support for afterwards.
As many as 80 participants are expected to attend the event, which is being held in Cornwall for the first time.
"This is a great opportunity for Cornwall to host an event like this," said Canada Learning Code Cornwall Chapter Lead Kelly Bergeron. "It allows us to build our community's digital skills capacity and position Cornwall for the digital landscapes of the future."
Teachers, student teachers and teacher leaders who want to know more about the event or wish to participate can visit www.teachercon.ca for further details.
TeacherCon is the latest event in what has proven to be a very busy year for NAV Centre in the area of conferences and special events.
Known as eastern Ontario's largest conference and meeting centre, the NAV CENTRE features 70,000 square feet of meeting room space along with 535 guest rooms, an indoor pool, gym, fitness centre and spa. The facility is located just steps from the celebrated Waterfront Trail which runs along the St. Lawrence River. Earlier this year the facility was recognized as a 'top pick' executive conference centre – 1 of 12 in all of Canada and the United States.
"Our team has worked to build up business from the ground up, and that starts with the guest experience on site and our sales team who work with clients to plan successful events," said Kim Coe-Turner, General Manager of the NAV CENTRE. "We continue to invest in the facility and attract top notch professionals to ensure the most positive experience for our guests."
About NAV CENTRE
The NAV CENTRE is a training and conference venue owned and operated by NAV CANADA. It offers access to 535 guest rooms, 70 state-of-the-art classrooms and meeting rooms, as well as an auditorium. Other amenities include a gymnasium and fitness facilities as well as multiple dining options. The NAV Centre is also an accredited member of the International Association of Conference Centres (IACC), provided for adhering to globally-recognized standards in hospitality service.
For more information, visit www.navcentre.ca.
About Canada Learning Code
Canada Learning Code is Canada's leading national charity championing digital literacy education. Placing a special emphasis on women, girls, people with disabilities, Indigenous youth and newcomers, Canada Learning Code is proud to work from coast to coast to make sure that all Canadians have access to the knowledge they need to prosper in our digital world. Canada Learning Code operates in over 35 communities across the country, reaching over 90,000 learners through an in-person experience.
For more information, visit www.canadalearningcode.ca.