Team Cornwall Golf Tournament Tees Off on September 11
August 20, 2018
Cornwall Ontario – The ever popular Team Cornwall, Mayor and Council Golf Fun Day will be held on Tuesday, September 11, 2018 at Summerheights Golf Links.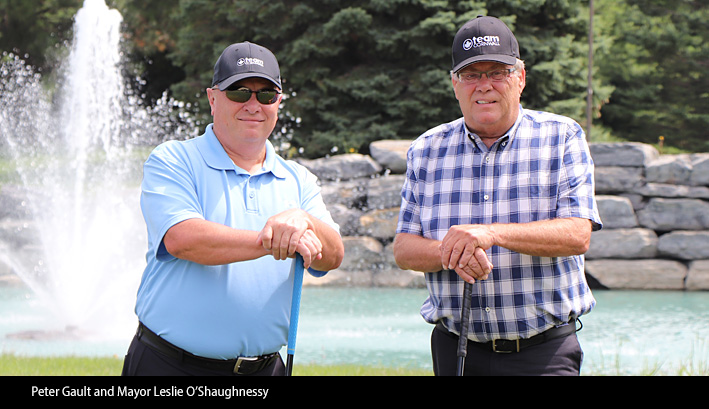 The tournament sells out quickly attracting over 150 golfers each year to a day filled with sport, fun and networking. At this premiere event, no one remembers their scores!
"This tournament is the one everyone looks forward to each year," said Peter Gault, Chair of Team Cornwall. "It is a great opportunity to for our members to do a little networking and show their out of town guests why we are excited about our community".
The tournament will feature a continental breakfast at 9 a.m., followed by a Shotgun Start at 10:00 a.m. Lunch will be included, as well as a buffet supper around 4:00 p.m.
Registration fees are $135 per golfer, which includes breakfast, 18 holes, cart, lunch and a buffet meal. Registration is available online at the Team Cornwall website.
As with previous years, organizers are encouraging people include at least one out-of-town golfer on your team.
"The golf tournament is a great opportunity to showcase Cornwall as well as our wonderful amenities such as Summerheights Golf Links," said Mayor Leslie O'Shaughnessy. "It is also a wonderful opportunity for community leaders to network and catch up on what everyone has been doing."
Team Cornwall is a unique organization that exists to spread the word about Cornwall's positive attributes as a city in which to live and do business. Team Members use their own networks to deliver timely information about the community and its growing development opportunities, and in doing so, act as ambassadors for the City's economic development effort.
The proceeds of the tournament will go towards offsetting the costs of Team Cornwall's ambassadorial efforts. The not-for-profit organization hosts a number of events throughout the year and maintains a popular website. In addition, Team Members travel the world to promote Cornwall, at their own cost.
For more information please contact Peter Gault, Chair 613 938-0900.