The Toy Box opens in Downtown Cornwall
November 15, 2022
Cornwall Ontario – There's a new toy box in Cornwall filled with treasures for both the young and young at heart.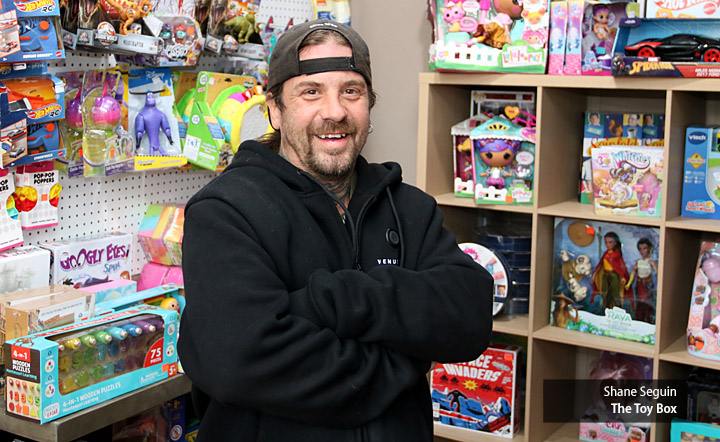 Entrepreneur Shane Seguin recently opened The Toy Box on Third Street West in Downtown Cornwall, a new toy store featuring products from American suppliers at sharply discounted prices.
With the business, Seguin is striving to provide toy lovers with unique options at an affordable cost.
"I know how expensive Christmas can be for families," said Seguin, a father himself. "I saw this (business) as an opportunity to help people find cool items for their children and save money at the same time."
The seed for the business started with Seguin selling toys at yard sales and other locales. When he saw the Third Street West space become available, he decided to make the leap and open a storefront space.
In addition to the prices, Seguin said his selection of products also sets him apart in the marketplace.
"People are loving that they can find exclusive stuff here, stuff they can't find in Canada," he added. "The majority of the products can't be found at major chain stores in Canada so people would have to travel to the US and pay more to get it."
Seguin said his inventory continues to grow weekly and he also has plans to introduce different contests and programs in the near future. A birthday party room is also in the works.
Additional Info
The Toy Box is located at 8 Third Street West and is open Tuesday to Thursday from 12 pm to 5 pm, Friday from 12 pm to 7 pm and Saturday from 10 am to 7 pm (closed on Sunday and Monday).
For additional information on the store, please check out The Toy Box Facebook page: