TLC Medical Supply Opens Cornwall Office
October 6, 2022
Cornwall Ontario – A growing client base in the region has led an Eastern Ontario company to establish a new location in Cornwall.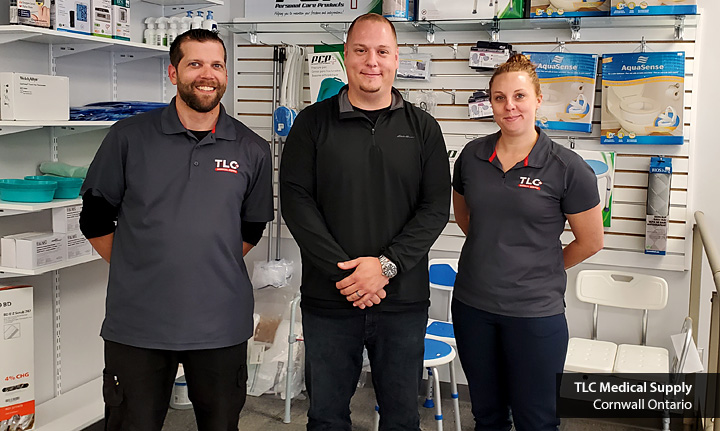 TLC Medical Supply is a home heath care store offering medical equipment and supplies including ostomy care and supports.
"We are proud and honoured to have been able to work with Cornwall and its surrounding communities over the last few years," says owner Charles Larose. "After several weeks of planning and hard work, we are pleased to open our second location on Brookdale Avenue."
TLC Medical Supply has been serving communities in Eastern Ontario since 2008. The company sells and rents a wide range of medical supply and accessibility supports, including Manual and Power Wheelchairs, Stairlifts, Lift Chairs, Homecare Beds, Mobility Scooters and much more.
"TLC Medical Supply is dedicated to enriching the lives of our clients with premium products and service," adds Mr. Larose. "Our knowledgeable team constantly works with our customers to  improve the lives of people with disabilities and provide greater independence."
TLC Medical Supply is the latest in a string of companies to establish new operations in Cornwall this year.
"On behalf of City Council, it is my pleasure to welcome TLC Medical Supply to Cornwall and wish them success in continuing to service their customer base," said Mayor Glen Grant.
About TLC Medical Supply Cornwall
TLC Medical Supply occupies 4,000 sq.ft. at 691 Brookdale Avenue, which includes a 2,500 sq.ft. showroom. Staff can be reached at 613-258-3344 or online at: