Tourism Info Session to Kick-Off Season
April 18, 2019
Cornwall Ontario – A tourism information session is being held on Thursday, May 9th to help local businesses and event organizers prepare for the busy tourism season ahead.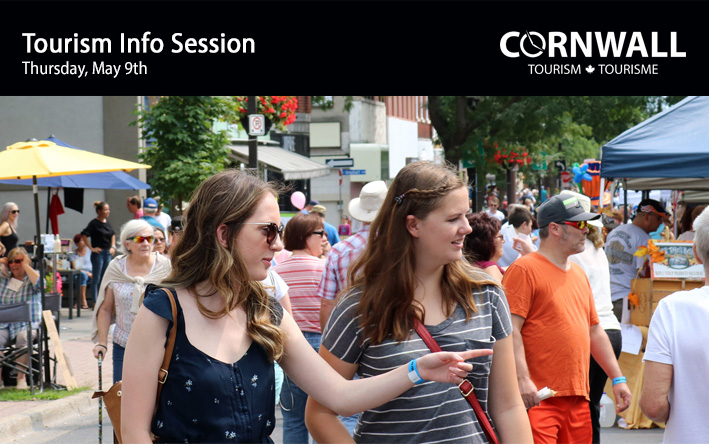 "Although we are busy welcoming visitors year round, our tourism season typically kicks into high gear in May and lasts until the fall," says Kevin Lajoie, Tourism Coordinator with Cornwall Tourism. "This information session is designed to bring together key stakeholders together in one place and share information."
The information session will focus on a number of key topics including:
Marketing opportunities
Visitor information services
Upcoming major festivals and events
The new Tourism Development Fund
Available tools and resources for businesses
Marketing opportunities available with South Eastern Ontario (Regional Tourism Organization 9)
The information session will be Thursday, May 9th from 1:30 pm to 3:30 pm in Salon A (lower level) of the Cornwall Civic Complex and it is open to all interested stakeholders, including accommodation partners, restaurants, retailers and event organizers. There is no cost to attend however participants are asked to register in advance.
Additional details are available from Cornwall Tourism by calling 613-933-0074.
About Cornwall Tourism
Cornwall Tourism is responsible for marketing Cornwall to attract new visitors. The office maintains a visitor information centre year-round at the Civic Complex. CornwallTourism.com is an online resource that provides current tourism news as well as a comprehensive calendar of events.
You can follow Cornwall Tourism online: