Win this Space… Again!
April 2, 2019
Cornwall Ontario –  It can take a village to help make a retailer successful. Or perhaps, all they need is a little help in the form of free rent for a year.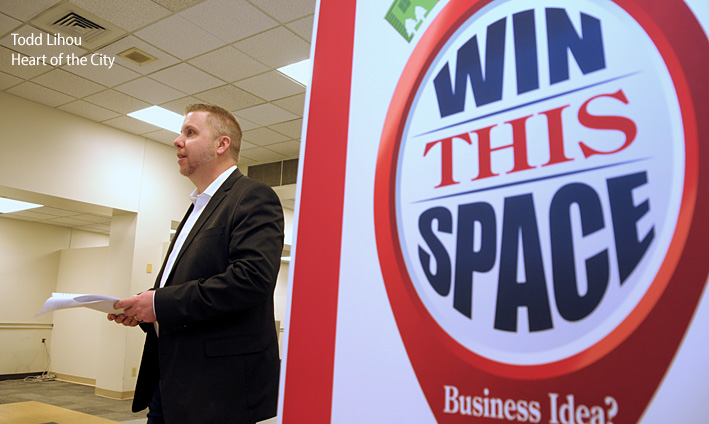 This is the idea behind Win this Space, a program developed by the Cornwall Downtown Business Improvement Area (DBIA) to help entrepreneurs secure a home in the heart of the city. Entrepreneurs can enter the program and compete for a chance to win the grand prize of $1,000 a month for a whole year to cover rent/lease payments.
The winner of the last year's Win this Space competition was Fairy Sweet, a chocolatier who opened a shop on Second Street just west of Pitt.
"We're so thankful for the help we have received from the DBIA," says Sue-Anne Heitmann of Fairy Sweet "I would encourage anyone who is thinking of opening a business to take advantage of the resources this kind of program can provide."
All entrepreneurs need to do to enter the Win this Space competition is to come up with a business idea and submit it to the DBIA.  A review of the submissions will result in a maximum of 25 participants, who will be asked to create a more detailed business plan. A further review will yield 5 finalists who will then present their business concepts to a panel of local judges.  The judging panel will select the ultimate winner, who will be awarded $1,000 a month for an entire year to help cover lease/rent payments.  The winner must choose a location within the DBIA and open within a specified timeframe.
"It isn't enough to have an idea and open your business," said Todd Lihou of Heart of The City.  "Entrepreneurs need sound business knowledge in order to grow the idea and succeed.  This is why we partnered with the Cornwall Business Enterprise Centre (CBEC) who will offer free training for our contest participants."
CBEC will provide contestants with weekly seminars on various business topics including business planning, financial forecasting, and marketing.
"We are pleased to be partnering with the DBIA," said CBEC Business Consultant Candy Pollard.  "Step by step planning is integral to the success of any business and we are pleased to be able to assist entrepreneurs."
Entries for WIN THIS SPACE are now being accepted, with a closing date of April 26. Details, including the official rules, important dates and an application form can be found at: