Win this Space Returns for a Third Year
August 21, 2020
Cornwall Ontario – A local entrepreneur will have the chance to set up shop rent free in Downtown Cornwall, thanks to the WIN THIS SPACE program.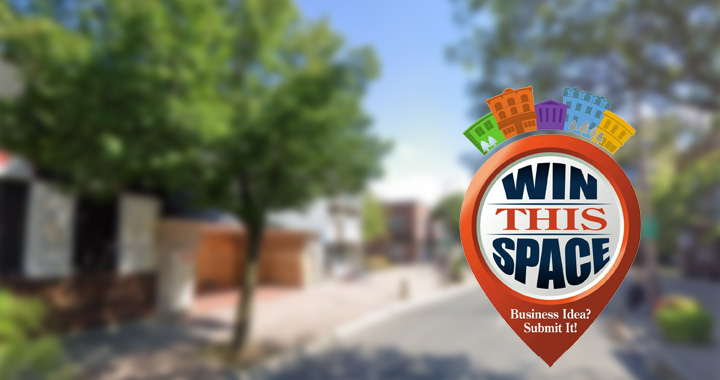 Setting up a business can be an overwhelming experience and the upfront costs of doing so can sometimes stop a great business idea in its tracks.  The WIN THIS SPACE program was developed by the Downtown Business Improvement Association to attract new businesses to Cornwall's downtown by taking offering free rent for a year.
"We are thrilled to once again bring WIN THIS SPACE to the downtown," says Martha Woods, Chair of the Downtown BIA. "Initiatives like these encourage the liveliness of our beautiful downtown as well as foster an environment where passionate and creative entrepreneurs can flourish."
WIN THIS SPACE has been held each of the previous two years, helping Fairy Sweet (2018) and Love and Lee Bridal (2019) to establish storefronts in the Downtown.
"I cannot express how much the Win This Space competition benefited not only my business financially, but through the preparation of the business plan and pitch, I was able to build a thorough concept of my brand, marketing strategies and the true strengths that Love and Lee possesses," says Kelsey Lee, owner of Love and Lee Bridal. "Having some of our rent relieved throughout our first year of business has allowed us the opportunity to grow and focus on investing back into the business while simultaneously helping our sustainability, especially throughout times of crisis which can come without a moment's notice. Having a place in downtown Cornwall has been an amazing experience so far, and we feel honoured to be part of such a supportive community."
Anyone with a great idea and an entrepreneurial spirit is encouraged to apply for Win This Space by visiting downtowncornwall.com and submitting an entry form before 4:00pm on September 04th, 2020. After this date, several individuals will be chosen to enroll in training lead by the Cornwall Business Enterprise Centre, where they will be expertly guided on how to make their business idea a reality. This fall, the top 5 business ideas will have the opportunity to pitch their business plan in an exciting live broadcast brought to you by YourTV where one deserving winner will be awarded $1,000 a month for an entire year to help cover lease/rent payments.  The winner must choose a location within the DBIA and open within a specified timeframe.
Visit downtowncornwall.com for full rules and details.