Winter Webinar Series Offers Advice and Info to Business Owners
January 6, 2021
Cornwall, Ontario – The Cornwall Business Enterprise Centre will be holding a number of webinars over the next several weeks to help business owners adopt best practices.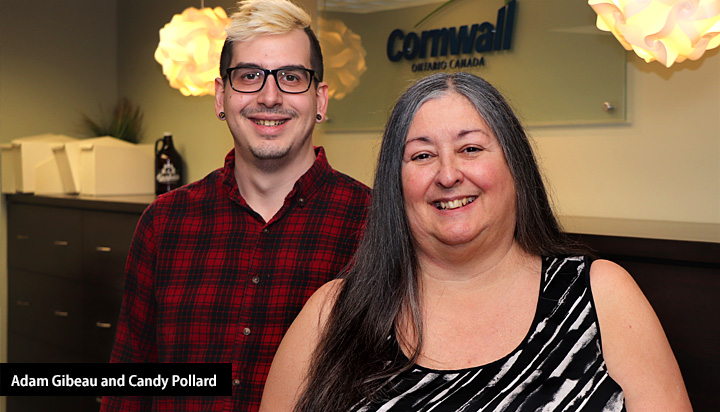 The Winter Webinar Series is a continuation of the Centre's popular series of seminars for entrepreneurs and those exploring the idea of entrepreneurship. Since March of last year each session has been conducted by webinar, to fall in line with the COVID-19 social distancing guidelines.
"There has never been a more challenging time to be a small business owner," says Candy Pollard, Business Consultant with the Cornwall Business Enterprise Centre. "The best way to meet that challenge is to gather as much information as possible. We have designed our webinar series to address the most pressing issues of these times."
Webinars will be hosted by the CBEC Staff, with guest presenters knowledgeable in their fields. Each webinar is free and open to all to attend. Webinars are typically scheduled for mid-day.
Quick Look at the Webinar Schedule
January 14   –   5 Things You Can Do to Keep Selling During (and After) the Lockdown
January 15   –   Open Forum on Bookkeeping and Finance Q&A
January 21   –   Intro to Marketing
January 28   –   Work/Life Balance
February 4   –   The Future of Retail
February 11   –   Value Proposition
February 18   –   Social Media 102 – Social Media Planning
February 25   –   Free Tools for Business
March 4   –   Quickbooks – Beyond the Basics
March 11   –    Putting Fun Back in the Buying Process
Registration Info
Additional information on each webinar, along with how to register, can be found on the CBEC website.
About the Cornwall Business Enterprise Centre
The Cornwall Business Enterprise Centre helps small business owners and entrepreneurs succeed in Cornwall, Stormont, Dundas, Glengarry & Akwesasne by offering information, tools and support during the start-up and growth stages of business operation. This includes administration of the Summer Company and Starter Company PLUS programs. The Cornwall Business Enterprise Centre is operated by Cornwall Economic Development and funded in part by the Government of Ontario.
The Cornwall Business Enterprise Centre is located at 100 Water Street East (Cornwall Civic Complex) and can be contacted by phone at 613-930-2787 x2276 or online at: