Workshop Aims to Help Employers Recruit and Retain the Best
January 22, 2021
Cornwall Ontario – In a perpetual loop of hiring new people?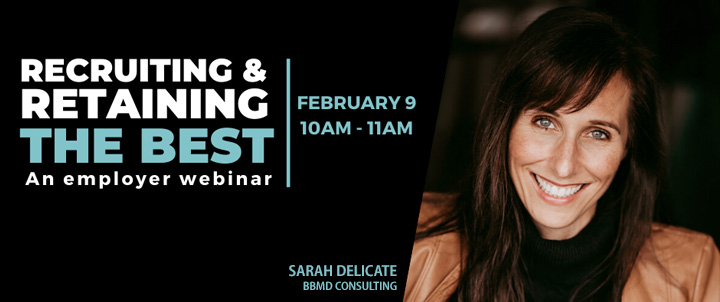 Finding and keeping good employees requires planning and thinking way beyond salaries and benefits. In an employer webinar titled Recruiting and Retaining the Best, leading consultant Sarah Delicate will share some of the 'must do' strategies for recruiting and retaining the best.
Sarah Delicate has worked with hundreds of organizations to achieve meaningful labour market outcomes. She understands the challenges of human resources management in today's environment, especially the difficulty of finding and retaining the talent necessary to have that competitive edge.
The webinar is organized by the Eastern Ontario Training Board.
Registration Info
The webinar will take place on February 9, 2021 from 10 am to 11 am.
Attendees must register with the Eastern Ontario Training Board in order to receive the link to the webinar. Please R.S.V.P to Kimberly Vass-Lihou at kimberlyvl@eotb-cfeo.on.ca by February 3rd, 2021 to confirm your participation.
About the Eastern Ontario Training Board
The Eastern Ontario Training Board (EOTB) was established to play a leading role in labour force development. It undertakes a number of projects throughout the year, and publishes the TOP report on local labour force issues. More info can be found online: