Workshop to be Held on Workplace Stability
January 22, 2021
Cornwall Ontario – Job Zone d'emploi is inviting area employers to attend a virtual workshop on workplace stability.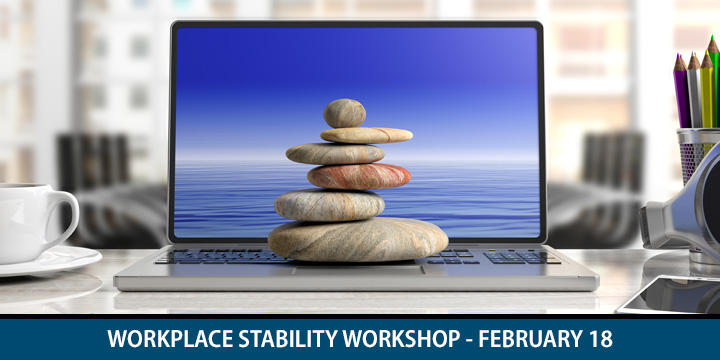 Experts agree that increased worker stability boosts productivity, retention, and morale, which leads to greater profitability. It is an important issue – but one that many business leaders may not think about on a regular basis.
The workshop will explore how employers can increase the personal and professional stability of workers. Attendees will learn to:
Recognize the range of factors that create instability for employees
See how instability, employee performance and profitability are related
Identify the most effective techniques and tactics for increasing workplace stability
Create an action plan best suited to your business and its culture
The workshop is targeted to employers and follows a Bridges out of Poverty workshop offered by the Social Development Council last year.
Registration Info
The one day workshop will be delivered virtually on February 18 from 9am to 3pm via the ZOOM web conferencing platform. Workshop content will be presented by Certified Workplace Stability Trainers.
Attendees who register in advance will receive a $10 gift card for breakfast and $25 gift card for lunch  –  at your choice of restaurant!
For more information on how to register contact :
Jordan Amelotte, Employer Liaison
Job Zone  d'emploi
613-933-9675 Ext. 314
jamelotte@jobzonedemploi.ca
About Job Zone d'emploi
Job Zone d'emploi has been providing assistance and helpful resources to employers in the City of Cornwall and counties of Stormont and Dundas for over 35 years. Job Zone d'emploi offers a variety of bilingual employment related programs and services, and is located at 144 Pitt Street in Downtown Cornwall. Information can be found on their website at: