Workshop to Help Local Producers Succeed at Farmers Markets
April 10, 2019
Cornwall Ontario – St. Lawrence College students have organized a free workshop to assist local farmers and small food producers participate in farmers markets to help grow their customer base. The workshop will take place on Saturday, April 13, 8:30 am to noon at the Cornwall campus.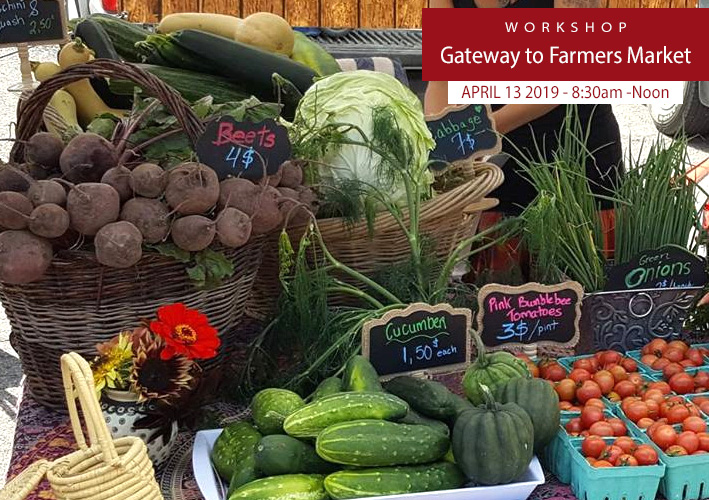 "Developing and delivering this workshop is an important way for our students to tackle a real-world problem of getting more fresh food into the hands of consumers, helping both from an access point of view, and helping to grow business," says Carla Kingston-Floyd, Program Coordinator for the College's Supply Chain Management Program at the Cornwall Campus. "Our students are working with real clients to determine the needs and best practices."
Workshop speakers will cover topics such as licensing, insurance, safe food handling, and financing.  The students will also create worksheets for attendees as a takeaway.
The idea for the workshop was born after the Eco Farm Days Convention at the Ramada Inn in Cornwall this past February during conversations with members of the Food and Agricultural Advisory Council (FAAC).
"Getting local food on local tables is important, and farmers markets are a great opportunity for consumers to connect with food producers," says Kat Rendek, speaking on behalf of FAAC.
Students from the St. Lawrence College's Business program and Supply Chain Management program in Cornwall worked  with faculty Victoria Workman and Carla Kingston-Floyd to develop the workshop. Interested people can register online by following this link:
About the Cornwall Farmers' Market
The Cornwall Kinsmen Farmers' Market typically operates from late May through October on Sundays at the St. Lawrence College Campus in Cornwall.  A variety of vendors offer an impressive lineup of fresh produce, meats, honey, maple syrup, bread and baked goods, gluten free, preserves, fermented products, and crafts.