National Francophone Immigration Week is Here
November 6, 2022
Cornwall Ontario — Cornwall, along with the rest of the country, is celebrating National Francophone Immigration Week from November 6 to November 12.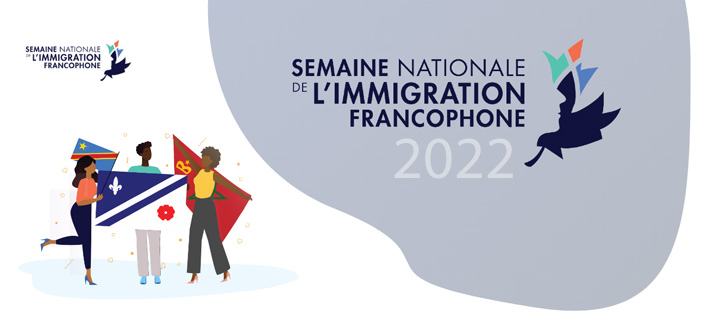 "National Francophone Immigration Week is very important to the City of Cornwall," said Cornwall Mayor Glen Grant. "Francophones continue to play a fundamental part in the growth and prosperity of our City. "We look forward to welcoming new francophone immigrants to Cornwall in partnership with local community agencies."
This year marks the 10th anniversary of National Francophone Immigration Week in Canada. It's therefore fitting that this year's theme will center around the past and the future.
Video
A video has been produced by accomplished musician Daniel Jean Bapiste. The video was shot locally at Rose des Vents School in Cornwall. You can watch the video here:
Francophones and Immigration in Cornwall
The French culture is woven throughout the fabric of the community in Cornwall, as Francophones continue to play an important role in the city's growth. Approximately 24% of the population identify French as their first language and most residents are either bilingual or have a good knowledge of French. Cornwall Francophones are well supported by a number of community organizations including the Association canadienne-française de l'Ontario – SDG.
About National Francophone Immigration Week
National Francophone Immigration Week is coordinated by the Fédération des communautés francophones et acadienne du Canada (Federation of Francophone and Acadian Communities of Canada, FCFA) and the country's Réseaux en immigration francophone (Francophone Immigration Networks, RIFs). Every year, during the first week of November, some one hundred local, provincial and national activities take place all across the country. They include school celebrations, workshops and training sessions dealing with immigration, and cultural evenings.
Categorised in: Arts and Entertainment, Business, Community, General, News