Celebrate Ontario now accepting grant applications
January 10, 2020
Cornwall Ontario – The Celebrate Ontario grant program is now receiving applications for the 2020 intake. The program supports improvements at new and existing festivals and events that will attract tourists for longer stays and create great experiences for visitors.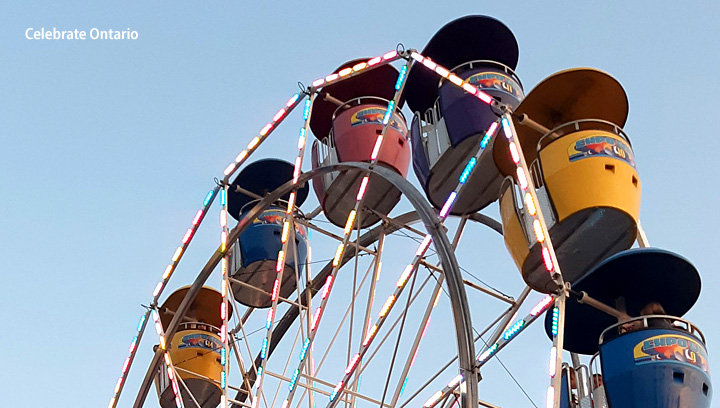 "Through Celebrate Ontario, we are making strategic investments to support family friendly and culturally important festivals and events across the province," said SDSG MPP Jim McDonell. "This program enables local festivals to showcase their unique heritage, communities and community spirit."
Applications must highlight:
Programming improvements that increase tourist visits and spending
A strategy to grow the event's tourism attendance and an evidence-based rationale for the proposed programming improvements
Strong community and regional economic development focus
Confirmed tourism, business and community partnerships that encourage increased spending and overnight stays in the host community
Strong organizational and leadership capacity with proven ability to deliver the project
Contributions to rural, northern, non-peak season, Francophone and Indigenous event development.
The deadline for applications is January 21, 2020 at 5 pm. Applications are submitted through an online 'Transfer Payment Ontario' portal. Applicants will be required to create an account and follow the steps to complete the application process.
Anyone interested in applying is encouraged to start now, and submit as early as possible. Here are a few eligibility requirements for applicants:
Organizations must be based in Ontario, and can not be in default on the terms and conditions of any grant or loan agreement with any ministry or agency of the Government of Ontario
The event must occur in Ontario and be annual or biennial
The event must occur between April 1, 2020 – March 31, 2021 and be open to the public
The event can not be primarily commercial in nature (e.g., trade fairs and shows, business events, consumer shows, artisan and craft fairs)
For more information or to begin your application process visit the program website here.
Information Session
Interested parties may also like to attend an information session on a variety of tourism funding opportunities being held on Monday, January 13 at noon. The event is organized by Cornwall Tourism.
For more information on that event please click on the following link:
Categorised in: Arts and Entertainment, Business, Community, General, News, Sports